BU psychology lecturer Martyn Underhill has been honoured with an MBE in the Queen's New Year's Honours List for services to mental health awareness and support.
Martyn Underhill, a Senior Lecturer in Psychology at BU, was, until recently, the Police and Crime Commissioner (PCC) for Dorset, serving from 2012 to 2021.
During his time as PCC for Dorset, Martyn led nationally on mental health initiatives for Police and Crime Commissioners nationally, while also working with Theresa May MP in her role as Home Secretary to reduce the numbers of people taken to police stations who hadn't broken the law but were in mental health crisis. The numbers went from 9,000 per year to less than 200 per year due to the initiative.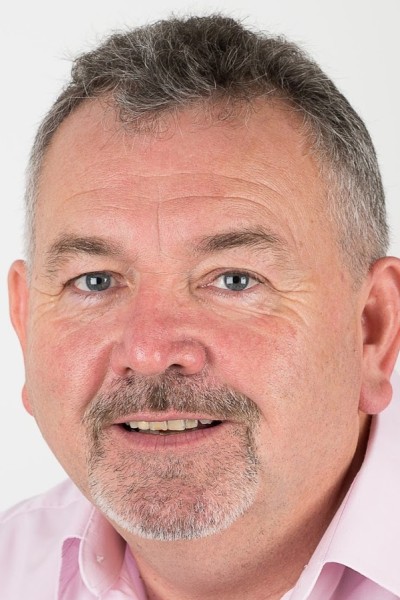 In Dorset, Martyn worked with Dorset Clinical Commissioning Group (CCG) and partners to improve services for those with mental health needs, including an Acute Mental Health Pathway Review. This sought to support police and front line services in providing access to mental health care, reducing the burden on police services. Martyn said of the initiative, "We saw dramatic improvements in treatment for mental health in our County, and I am proud to have played my part in that."
On receiving his MBE, Martyn said, I feel hugely privileged to receive this award, I am so passional about mental health provision, both in Dorset and across the country, and I it has been an honour to have played a small role in working to improve these services for all."
Martyn Underhill became a Visiting Fellow at Bournemouth University in March 2020, and became a part-time Senior Lecturer in May 2021, working in the Psychology department at BU.
Among those honoured in this New Year's Honours List are BU honorary doctorate Ian Livingstone, who becomes Sir Ian Livingstone in recognition of his contribution to gaming and visual effects. Samantha Richardson, director of the National Coastal Tourism Academy (NCTA), also receives an MBE for services to coastal tourism. Samantha graduated from BU in 2003 with a degree in Tourism Studies, and BU was a founding partner, and still regularly conducts work with the NCTA. 
Debbie Fleming, Chief Executive of University Hospitals Dorset, a key partner of BU, becomes an OBE for services to the NHS. Nationally, Chris Whitty received a knighthood for services to the NHS during Covid-19, with a range of honours for Olympic, Paralympic and sporting success in 2021. To view the list in full, visit: https://www.gov.uk/government/news/sporting-trailblazers-lead-new-year-honours-list-2022
More information about psychology at Bournemouth University can be found on the BU website, along with a list of health and wellbeing services available for students.