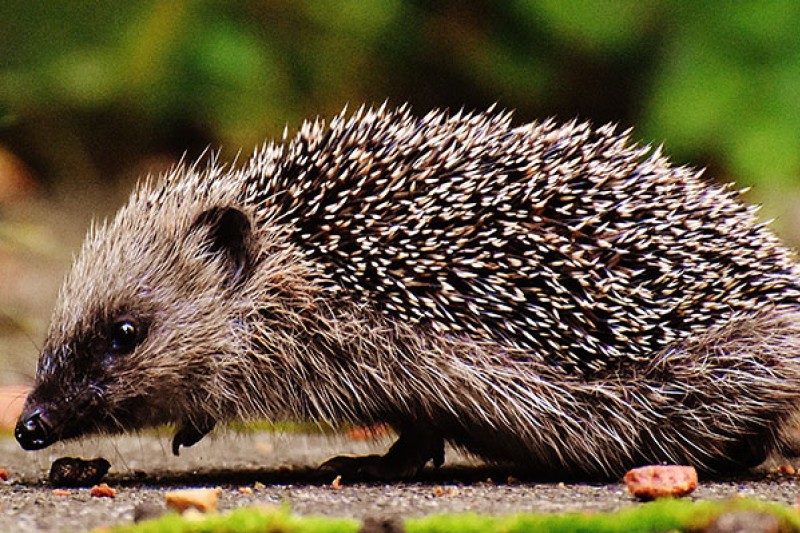 Since the turn of the century, populations of hedgehogs in rural areas have fallen by at least 50% (and up to 30% in urban settings). With such a sharp decline we felt it important to join our friends at the British Hedgehog Preservation Society (BHPS) as one of the universities working to make their campuses hog friendly.
As a result of the work we've done, our campuses have been awarded Bronze status.
How does the accreditation work?
To achieve our Bronze status, BU had to meet various requirements. These included modifying some of our processes and equipment, for example around mowing and strimming, raising awareness of hedgehogs on the campus and collecting population data, as well as fundraising for the BHPS. With the help of SUBU, our sustainability team and students ran various campaigns, such as a swap shop fundraiser, to surveying hedgehog numbers, student litter picking, and creating a Hedgehog Friendly Campus (HFC) group, which is still actively recruiting.
Previous efforts
This news comes shortly after we hosted our online hedgehog survey training last September. As with previous surveys, this was not only great fun, but understanding where hedgehogs are on our campus (and crucially where they aren't) was also a really important step in our journey to become an HFC.
Eleanor Wills, Sustainability Support Officer, said: "What great news that we're now officially a Hedgehog Friendly Campus! Getting the accreditation involved running competitions and events, supporting our Estates team to know how to protect hedgehogs, fundraising (for the BHPS) and, excitingly, running a hedgehog survey at Bournemouth Gateway Building. Becoming a HFC has been so much fun – it's clear that our students and staff love our spiky friends so we're hoping to find more passionate people to help us."
Don't know much about hedgehogs? Look no further!
Our friends at Hedgehog Friendly Campus have you covered, with a range of videos in their YouTube channel explaining their work and showing what they have done in partnership with other unis.
Our Sustainability team's main priority is to maintain the Bronze Award as we build up to Silver, which can only be done with the help of students and staff who are passionate about supporting this project. For more details and to get involved, email [email protected] or follow @Sustainable_BU to keep up to date.