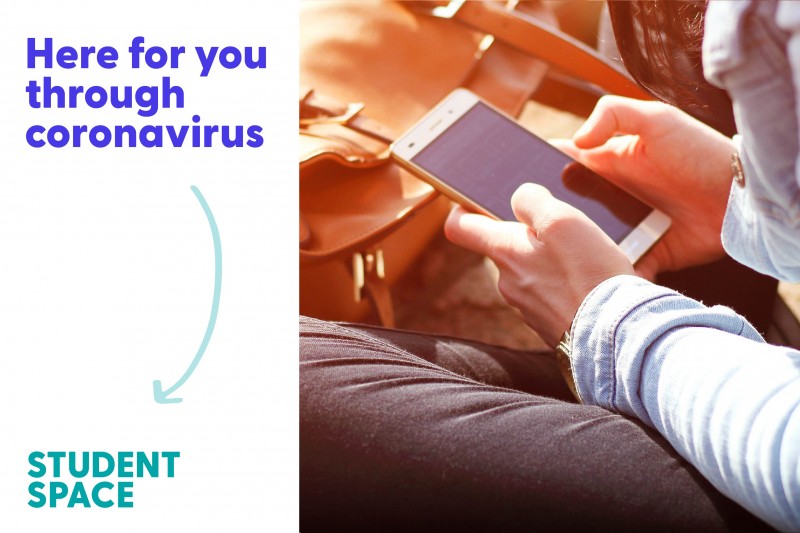 In addition to the wellbeing support available at BU, Student Space is here to help you 24/7 throughout your second semester.
Led by Student Minds, the UK's student mental health charity, Student Space provides free, trusted information, tools and services to help you navigate student life.
Student Space can help you:
The support provided by Student Space is safe, confidential and developed with students and experts in student wellbeing and mental health. New services and information will also be added to the platform on a regular basis to ensure that it is remains relevant to you.
However, you're feeling help and guidance is available. Explore the Student Space resources at www.studentspace.org.uk or contact them using the information below.
How to contact Student Space
Access the webchat from 4pm to 11pm every day to talk to a trained supporter who will listen and help you talk through any issues you are experiencing.

Call a trained volunteer for free from 3pm to 12am every day. Access listening support, information and onward signposting. Find out more information about Student Space phone support.

To start a conversation, text 'STUDENT' to 85258.

Get 24/7 support from a trained volunteer. It's free, confidential and anonymous. Whether you're experiencing suicidal thoughts, depression, anxiety, loneliness or relationship issues, Student Space are here to listen and support you.

Email us at [email protected].

Get support from a trained supporter. Whatever is causing you concern, Student Space are here to listen. Whether it's your mental health, your studies, worries about money or relationships, we can support you and help you move forward.
Find out more about Student Space
Webpage: https://studentspace.org.uk/
Instagram: @StudentMindsOrg
Facebook: Student Minds
Twitter: @StudentMindsOrg
LinkedIn: Student Minds