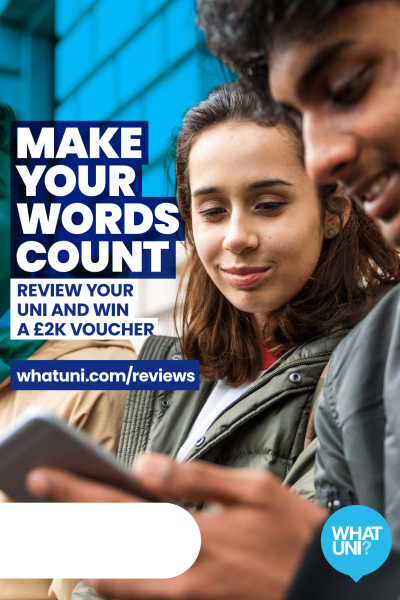 Go on! It'll only take a few minutes and your words could help future students find the perfect uni and course.
Whatuni are the UK's largest source of real, honest student reviews - reviews that give current students a voice, help future students make really important decisions about their future, and allow unis to have a better understanding of what they need to do to improve!
Every year, Whatuni collects student reviews and you've got until 31 March 2022 to submit yours. By reviewing BU, your words could change the course of someone's life - by making them think differently about their future, or inspiring them to consider a town, uni or course they never previously thought of.
They could also win you a £2,000 voucher! Review BU by visiting: www.whatuni.com/reviews