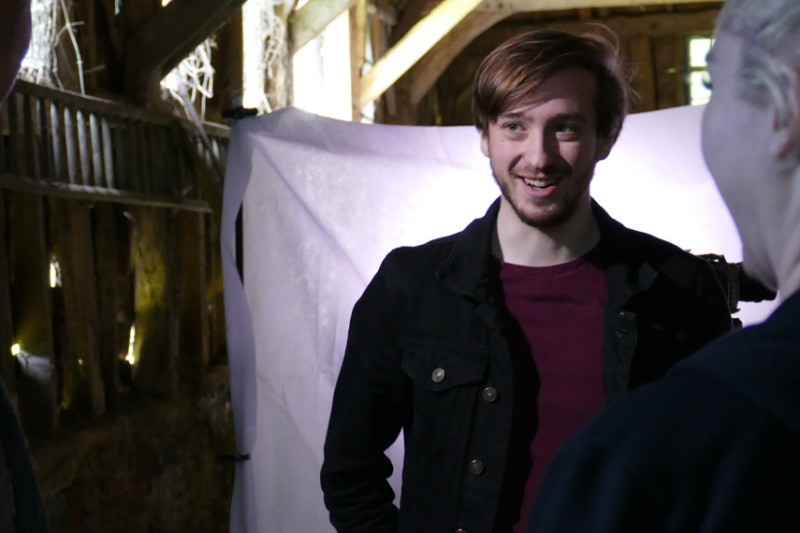 BU Media Production graduate, Nick Zerafa, is riding high after being awarded a trio of Best Student Film awards.
Nick won the awards at the London Movie Awards, Falcon International Film Festival and Malta Film Festival for his short film, Your Country Needs You, which tells the story of Private Thomas James Highgate who was the first soldier shot for desertion during World War One. The project was initially made as an animated audio drama, to overcome the challenges of filming during the pandemic, but as restrictions lifted, Nick returned to his ambitions to bring the story to the big screen.
Nick said: "Despite the challenges of completing a project like this during the pandemic, I was determined to make the film as I had intended it to be. The fact that I was able to, in a relatively short space of time, is largely due to the support provided by the BU course team. Once I knew filming could take place, I had an aspiration to enter it for festival awards, so to win this is amazing and it gives me greater confidence at the start of my working career that I am on the right path."
Nick was inspired to tell the story of desertion after watching the war film 1917. He said: "I was struck by the fact that most war films tell the stories of heroics and sacrifice, but very few focus on those who are labelled as cowards. After some research, I came across details of Private Highgate, but no-one seemed to have told his story in print or film. For me, the strength of the narrative is in exploring the choices he made, and his questioning of whether one decision makes someone a coward for life."
The film enabled Nick to draw on the skills of writing, directing and editing which he developed on the course, as well as to learn new ones as he oversaw production budgets, film locations and logistics. He balanced the early stages of the project with a full-time placement at The Walt Disney Company, where he has now returned as Creative Producer for National Geographic. During Nick's placement at National Geographic, he achieved three Promax Gold awards for his creative work on a promo for The Incredible Dr Pol.
Your Country Needs You premiered on YouTube in January and is also currently in the running for the Kalakari Film Festival in India for Best Short Fiction.