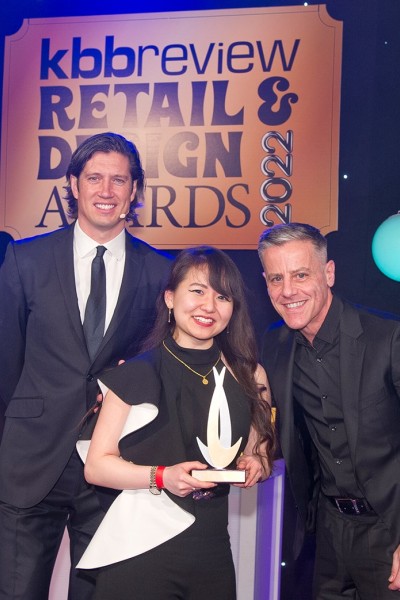 Congratulations to BU Industrial Design graduate, Rini Vanchhawng, who was named Rising Star of the Year at the kbbreview Retail & Design Awards 2022.
Rini is the Sales and Design Manager at Anthony Mullan furniture, a family-run company that designs and installs handcrafted kitchens, bedrooms and home studies. Rini returned to the company after completing her placement year there, and her award win recognises the impact she has made in a short time.
Rini said: "To be named as one of the four finalists for this award was an achievement in itself, so to actually go on and win the award on the night was an incredible feeling. I can now say that I am an award-winning designer, which is great step up for me as well as recognition for the business.
"I am always keen to bring a fresh perspective to the table. The team at Anthony Mullan have been extremely receptive to new ideas and I feel I've been able to truly make an impact. This has included making design improvements to marketing materials, charity fundraising and introducing new sustainability policies such as planting a tree for every new kitchen we make.
"I thoroughly enjoyed my placement year at Anthony Mullan so it's has been great to come back and make my own mark within the company. As a bonus to that, I am now supporting our new interns who are joining us from BU for their own placement years."
The kbbreview Retail & Design Awards recognise talented individuals and successful companies in the kitchen, bedroom and bathrooms sector. They are now in their 28th year, making them the biggest and longest-running awards in the sector.