A member of staff, students and alumni from Bournemouth University have been awarded the Public Award for 'Best Documentary' at a prestigious film festival in France for their feature documentary Indian Space Dreams.
The team led by BU's Associate Professor in Media Practice, Dr Sue Sudbury, won the award at the 28th Festival International des Cinemas d'Aisle in Vesoul.
Indian Space Dreams was named as one of Broadcast's nine 'Hot Picks' at MIPCOM, which is the World's Largest Entertainment Content Market in Cannes.
It has been broadcast in over 86 countries in Asia, The Middle East and Africa through the National Geographic Asia Channel, national broadcasting organisation NHK in Japan, the CBC in Canada, NTR Channel in the Netherlands, and the UT/SVT Channel in Sweden.
A 52-minute version of the film is now available to watch via Magellan TV in the UK, US and Europe.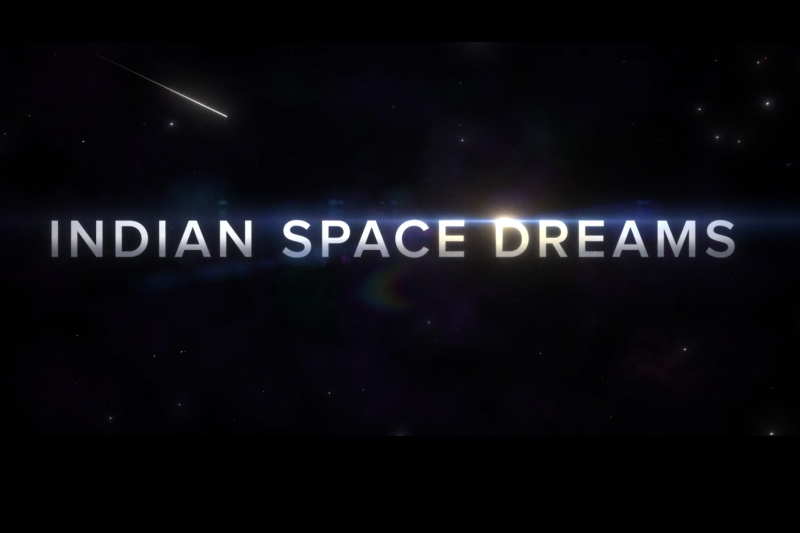 Following a team of scientists on their mission to launch India's first astronomical satellite, Dr Sudbury led the students as director and producer and was given first access to capture the previously unseen work on the mission embarked upon in 2001.
Dr Sue Sudbury said, "It means a lot to have won this prestigious Public Award. It is very special because we are ultimately aiming to engage the audience with the film. It was also a fantastic opportunity for the students to give them hands-on experience which enriched their experience at Bournemouth University.
"Following the shoot one graduate has worked with award-winning directors Mike Leigh and Steve McQueen, and the Digital Video Director, Carolina Izquierdo, took this on as her first paid job after graduating from BU. Since then she has also worked with me in London and has a DV Director credit on the film."
The film was made through Sue's own production company Sequoia Films with funding from Haviland Digital, Worldview Development Fund and the Creative Europe MEDIA programme.
Joining Sue and her team of 17 aspiring filmmakers were Oscar-nominated production company Spring Films, acting as co-producers for the film.
Oli Clubb, a Television Production graduate involved with the film said, "Having the opportunity to work abroad on an international broadcast project was a fantastic experience. It was fascinating to work alongside an industry professional and see how they operate."
Indian Space Dreams is continuing to screen at international festivals. It has been invited to screen at the Imagine India Festival in Madrid in September 2022 and Sue will be there for a live Q and A.
For more information about Bournemouth University Media courses please visit BU's course pages.