Disaster management experts, led by Professor Lee Miles, have launched an Evaluating Disaster Action research project in Sierra Leone to explore how local communities become more resilient in their everyday lives to combat disasters. 
Bournemouth University Disaster Management Centre (BUDMC) have been working in the region for almost a decade, supporting disaster management and recovery in the country, identifying single points of failure, and supporting the country in setting up disaster management plans.
In 2020, BU delivered a Facilitators' Guide to Disaster Management that was introduced to local communities to help those who are vulnerable to disasters such as fires, floods, landslides and storms. This guide is now used regularly by communities across Freetown, the capital of Sierra Leone, when responding to disasters.
The latest 2022 project, Evaluating Disaster Action in Sierra Leone, named EVALDIS, is using research techniques to investigate how disaster managers, climate change & action officers, members of Community Disaster Management Committees (CDMCs), tribal chiefs, and volunteers across Sierra Leone's capital of Freetown are using the Facilitators' Guide to enhance their resilience to disasters and crisis.
The ultimate aim of the project is to ensure that leaders in the country are as equipped as possible to respond to disaster and identify single points of failure to protect communities, to prevent loss of life, and to build resilience.
The EVALDIS project, funded by Research England Participatory Research Programme, is directed by Professor Miles of BUDMC and involves working closely with the National Disaster Management Agency (NDMA) and Freetown City Council (FCC) in Sierra Leone.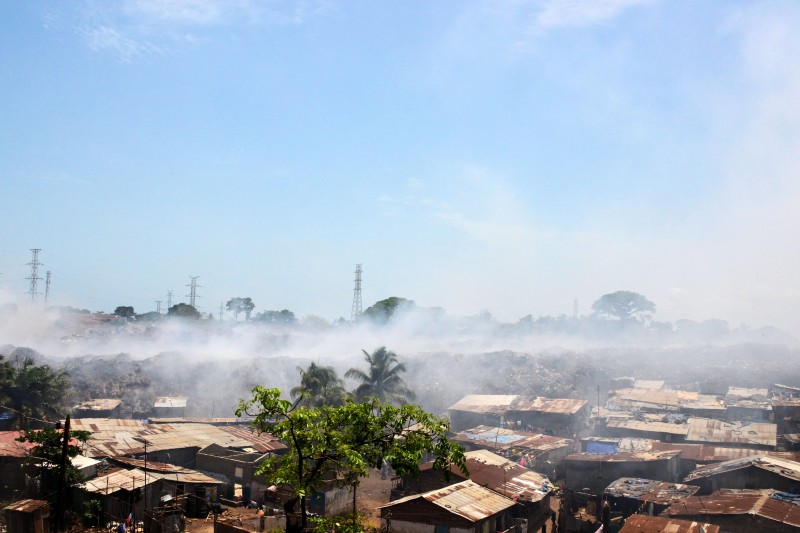 Professor Lee Miles said, "In 2021 Freetown experienced over 40 urban fires, as well as catastrophic incidents like the Susan's Bay fire disaster and the Wellington Fuel Tanker Explosion that highlight the constant challenges and vulnerabilities facing Sierra Leoneans today. That is why it is critical we work with the local communities to help them to know how to best deal with these catastrophic situations.
"These communities are vulnerable to a range of natural and physical disasters such as fires, floods and storms, and this work will ensure that these communities are empowered to enhance their own resilience and disaster management capabilities, to ensure their views are noted and heard, and that they are playing an active role in their own disaster management plans and preparations."
During March 2022, an EVALDIS Community Advisory Board and an EVALDIS NDMA Steering Group were established which brought together national and local disaster managers, climate action managers, partners and responders, members of the Community Disaster Management Committees (CDMCs) and representatives of local communities to help shape the direction of the EVALDIS project and reflect local views from all over Freetown. These bodies play an important role for the future and will contribute to an EVALDIS 2022 report that will also provide valuable insights and recommendations for future NDMA's capacity-building across the provinces of Sierra Leone in 2022.
The NDMA Deputy Director General (DDG) John Vandy Rogers commented: 'The NDMA is delighted to be working once again with Professor Miles and Bournemouth University on EVALDIS. The work of EVALDIS will be impactful and allow the Agency to access world class research and user impact findings that it can use to inform the development of regional capacity of the NDMA being implemented countrywide across Sierra Leone from 2022. EVALDIS represents participatory research and cooperation at its best".
For more information about Bournemouth University Disaster Management Centre, visit https://www.budmc.uk/