BU's Books & Stories programme has been highlighted as best practice by the Office for Students (OfS). The programme supports reading in schools and is used by the university to give a demonstrable improvement to the reading ability of year 6 pupils in schools the university works with.
The OfS has highlighted the programme as an area of best practice in raising attainment at a school level and promoting equal opportunities.
Rebecca Oliver, Schools Liaison and Partnerships Manager at Bournemouth University, said, "The gap in attainment for disadvantaged pupils has closed in recent years but disadvantaged students remain, on average, 11 months behind at the end of Primary school. We care passionately about ensuring equal opportunities for all students to access the education they need to achieve their life goals, and we're pleased to be working with our partner schools to provide a reading programme that helps to close that gap."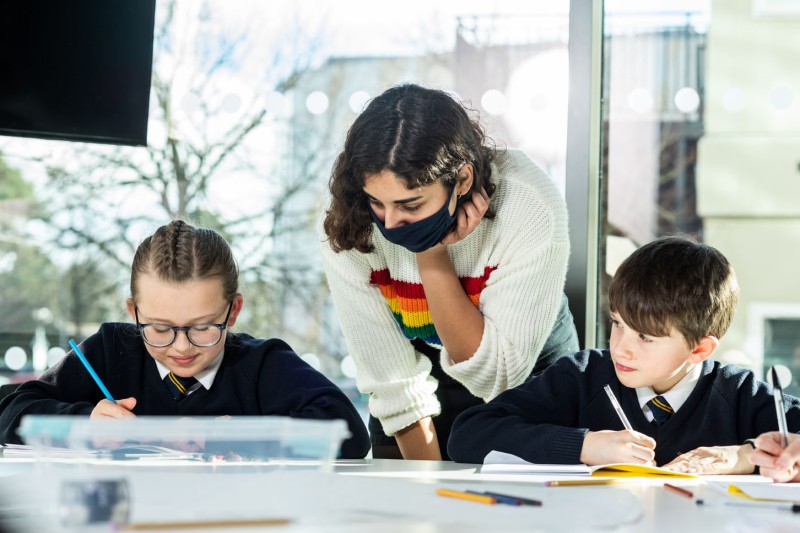 Books & Stories started in 2014, with selected partner schools asked to identify 20 year 6 pupils with reading ages over a year lower than their actual age. The programme then consists of 30-minute guided reading sessions, with interactive activities, to develop reading comprehension.
The results began to show immediately and in 2019-20, 70 students were assessed to show their progress through the scheme, with 67% improving their reading age by 12 months and 38% improving their reading age by two years or more.
Beth Matthews, Schools Liaison Manager at Bournemouth University said, "It is such a pleasure to see these children fall in love with reading, through a system that works for them, and to see their reading age increase. Reading is a foundational skill for children to learn and we hope to set them up as lifelong learners and perhaps they'll even join us at BU one day!"
The scheme is already growing, with schools in the Weymouth and Portland area now adopting the programme. Rebecca Oliver continued, "Our long-term ambition is to grow the franchise alongside our own delivery, to see more schools adopting the programme and, eventually, to franchise the programme so that it has the potential to grow and be used nationally."
For more information about the Books & Stories programme, contact Bournemouth University's Schools Liaison team on [email protected].