A paper led by BU's Dr Theo Akudjedu, exploring the impact of Covid-19 on radiographers, has been named as Radiography journal's Editor's Choice for 2021.
Each year, the journal presents an award for the Editors' Choice paper, selected from the five issues which make up the current volume.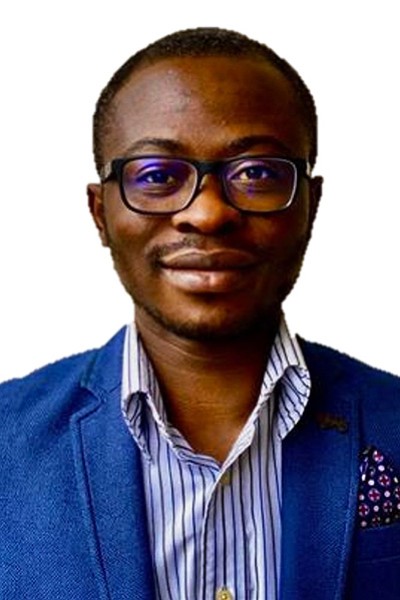 Dr Theo Akudjedu
Dr Akudjedu, a Senior Lecturer in Medical Imaging and MRI Radiography, was lead author of the winning paper - a systematic literature review examining the global impact of the Covid-19 pandemic on clinical radiography practice.
The paper was chosen from a shortlist of 12 papers which were selected for their topicality, important messages and sound research methodologies.
Dr Akudjedu brought together collaborators from across the world, as well as colleagues from the Institute of Medical Imaging and Visualisation at BU, to investigate the pressures facing radiography departments as key teams in the treatment of Covid-19 across the globe.
Published in Issue 4 of 2021, the article brings together available evidence to provide a comprehensive summary of the global impact of the COVID-19 pandemic on diagnostic and therapeutic radiography practice.
He said: "In the initial acute phase of the pandemic, medical imaging emerged as one of the key diagnostic tools for the management of COVID-19 patients. This altered the work pattern and load of the clinical radiography workforce. We explored the impact of the pandemic on the radiography workforce independently in regional studies including the UK."
He added: "It is exciting for this important piece of work conducted by colleagues at the Institute of Medical Imaging & Visualisation at Bournemouth University with its global partners to be recognised. We are very grateful to our international partners and the Editors of the Radiography Journal for the recognition"
Naming the paper as their Editor's Choice winner, J. M. Nightingale, Editor-in-Chief of Radiography journal, said: "With so many COVID-19 related articles published within radiography and radiology journals in the last two years, it has been challenging for practitioners, managers and educators to keep up to date with the latest evidence.
"This review was timely and much needed as a valuable reference resource for policy formulation and to inform developments in the radiography workforce, education and training."
Read the full paper - The global impact of the Covid-19 pandemic on clinical radiography practice: A systematic literature review and recommendations for future services planning (available open access) 
You can also listen to Dr Theo Akudjedu talking about the winning paper on the Radiography Journal Podcast