AFC Bournemouth's Scott Parker and Lewis Cook, along with women's goalkeeper Katie Scadding and women's manager Steve Cuss, joined a Bournemouth University event to discuss positive mental health and resilience.
Bournemouth University is the official higher education partner of AFC Bournemouth, and the partnership is celebrated each year through the BU Big Match, which takes place today against Nottingham Forest.
The theme of the BU Big Match this year is mental health and resilience, as a way of highlighting positive mental health, and the work of both organisations. The event, hosted virtually, brought together BU staff and students, as well as supporters, to talk about positive mental health.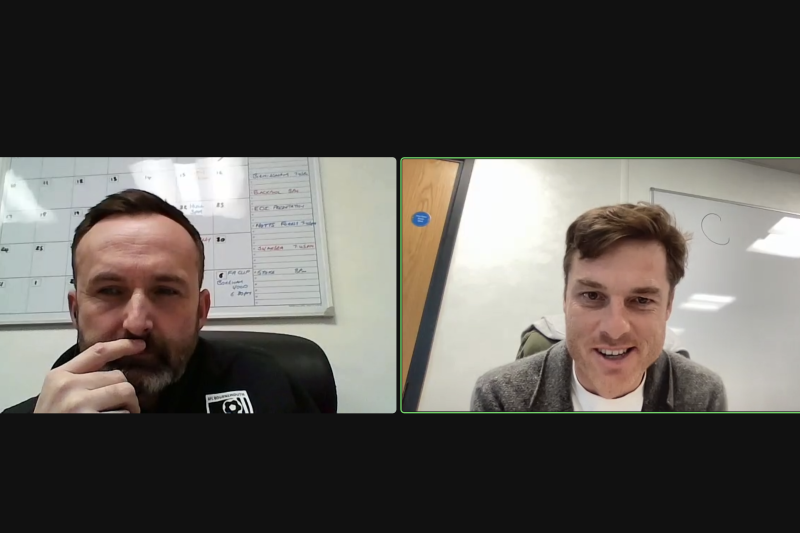 Co-hosted by AFC Bournemouth's Jimmy Glass, Steve Cuss and Katie Scadding talked about the rise of the women's game, and AFC Bournemouth's rise in particular to the fourth tier of the women's game, and the pressures that come with playing at a higher level. They also spoke about the resilience needed when combining playing football with other work, and the resilience needed as a goalkeeper.
Jimmy also interviewed Scott Parker, who shared his reflections on the season so far, and the mental resilience needed in the highs and lows of a season and how he tries to prepare his team.
Cherries midfielder Lewis Cook joined the event to talk about the mental resilience needed to stay positive during injury, and how he stays grounded as a footballer, concentrating on his performances on the pitch.
The event concluded with a conversation with BU mental health expert Dr Andrew Mayers, who gave advice on positive mental health, the need to keep talking to people, and where to turn if it all goes wrong, highlighting services such as Dorset Mind and the Samaritans.
Supporters and members of the BU community were invited to ask questions, many of which were posed to the AFC Bournemouth team, who shared their advice and top tips with the listening audience.
Head of External Engagement at Bournemouth University, Ian Jones, said, "We are always delighted to host AFC Bournemouth staff and players, and were grateful for their honesty and advice on positive mental health. We received many comments from staff and students at the end talking about how much they enjoyed the event and how refreshing it was to hear honest reflections from the AFC Bournemouth team."
For more information about the partnership between Bournemouth University and AFC Bournemouth, visit www.bournemouth.ac.uk/afc-bournemouth.