Research by Bournemouth University has found healthcare professionals and perinatal mental health services need a better understanding of what support fathers feel they may need during their partner's pregnancy.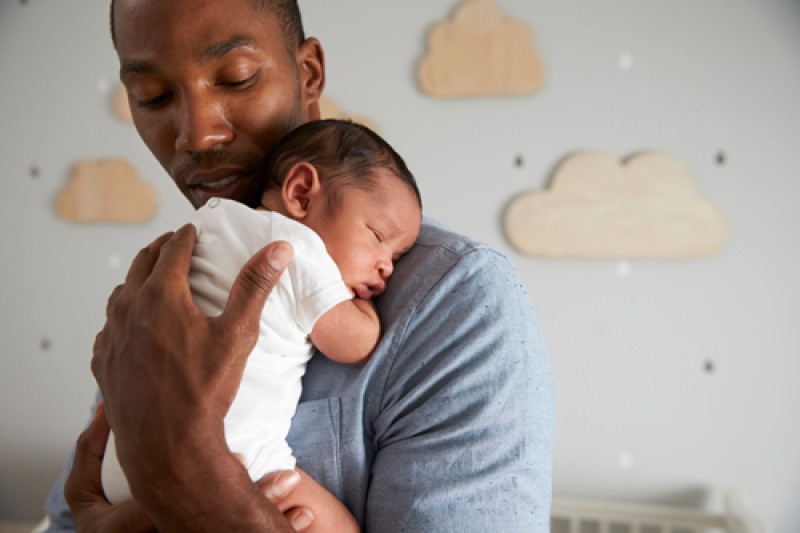 One of the key outcomes across all three studies indicated that fathers feel they are not getting enough recognition from healthcare professionals about how they might play an active role in supporting their partner's mental health. 
Dr Andrew Mayers, Principal Academic in Psychology at BU invited fathers to take part in the research, which explored three areas: the extent to which fathers needed support if their partner was experiencing mental health problems; the fathers' own mental health; and the effect on fathers who might witness a traumatic birth, or complications during pregnancy. 
In the birth trauma study, several participants reported not receiving any support or information regarding postnatal mental illness and how they could support their partner pre- or post-birth. Other participants stated that they would have benefitted from having someone to talk to about their situation.  
These studies also revealed that fathers felt alienated and are unclear regarding their role within maternity services. Many fathers reported feeling isolated and ignored during and following traumatic birth experiences, such as following an emergency caesarean section or any other deviation from a birth plan, especially if there is potential risk of harm, or death for the mother or child. 
Dr Andrew Mayers, whose research was also supported by his own personal campaign through the media and lobbying Parliament said: "All too often, husbands and partners are overlooked when it comes to providing support and information on mental health. Evidence suggests that the risk factors and impact on perinatal mental health are reduced when mums have a supportive partner." 
As a direct result of the research and Dr Mayers' campaign work, NHS England have put into place a 'Good Practice Guide' for both inpatient and community specialist perinatal mental health teams which describes principles and ideas for what services can do to involve and support partners and other family members.  
All three papers can be publicly accessed free of charge:  
You can read more about Dr Mayers' work at: www.andrewmayers.uk  
Further information can be found in the following video: