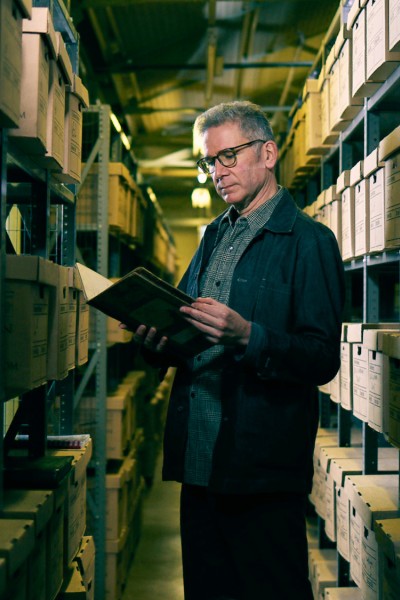 Bournemouth University's (BU) Maritime Archaeologist and Historian, Dr Innes McCartney has been featured in the latest Lloyd's Register Foundation Annual Impact Review Frontline for his Leverhulme Trust funded research. 
The Lloyd's Register Foundation is a charity with a mission to protect life and property on land, at sea and in the air by advancing transport and engineering education and research to make a significant improvement to the safety of the critical infrastructure on which modern society relies. Their annual Impact Review features profiles of individuals, like Dr McCartney, whose work is contributing to critical improvements for marine safety and environments. 
Alex Stitt, Director of the Lloyd's Register Foundation Heritage and Education Centre said: "Lloyd's Register has been an organisation committed to making the world a safer place since the 1700s. The purpose of the Heritage and Education Centre (HEC) is to protect this proud maritime history and use the past to enhance our understanding of maritime safety into the future. Innes McCartney's work using HEC's digitised archives to identify potentially hazardous wrecks in the Irish Sea is a shining example of how an understanding of the past can prove key in making the world a safer and more sustainable place." 
Dr McCartney's study involved accessing digitised records of ships held at the Lloyd's Register Foundation's Heritage and Education Centre (HEC) to help identify 129 previously unknown, or mis-identified shipwrecks in the Irish Sea. The study then used multibeam sonar data obtained by Bangor University's research vessel 'Prince Madog', which surveyed every charted wreck site. 
"The HEC enabled us to match plans of missing ships with seabed scans of wrecks. We've identified vessels from trawlers and submarines to large ocean liners, as well as munitions ships and tankers."  
Three of the ships Dr McCartney identified were tankers that had the potential to be highly polluting wrecks to the marine environment if disturbed. Other ships recorded were found to be carrying munitions which can also present a danger to the environment and sea users.  
Dr McCartney continued, "When a ship sinks with a dangerous cargo on board, it threatens the safety of the whole marine environment. That situation becomes more acute still if you can't identify the exact location of the ship."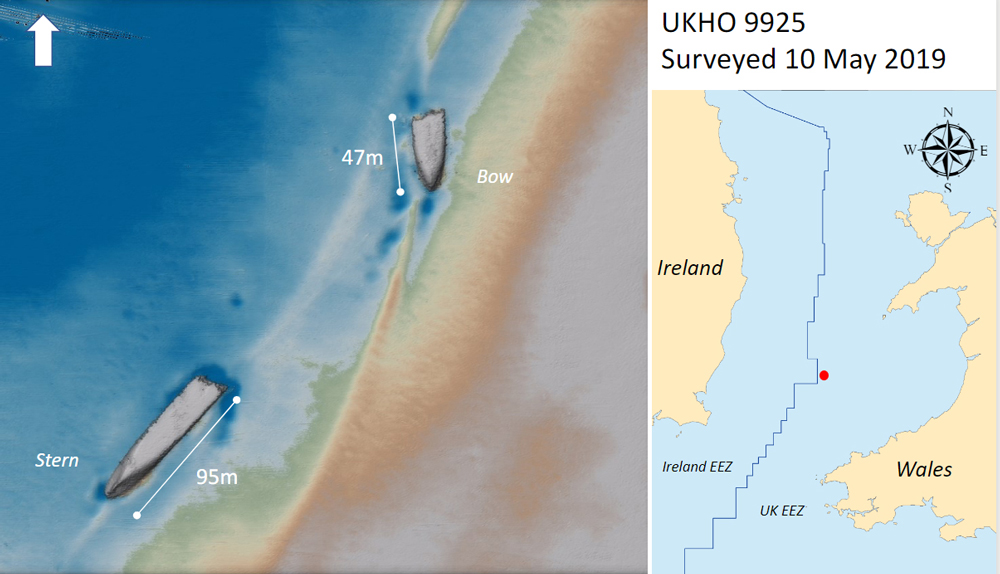 One of those tankers is the 'MV Rotula' which was carrying aviation spirit from Nova Scotia when she was bombed by German aircraft in March 1941. "Thanks to our research, we now know that she broke in two and is lying in 90 metres of water, said Dr McCartney. "With the Rotula correctly recorded, marine scientists can now investigate the environmental effects of its cargo on the seabed and the surrounding area." 
The HEC's Ship Plan and Survey Report Collection is free to access and contains over 1.1 million documents from more than 80,000 ships. The digitised collection is a resource that is being used by historians, economists, linguists, ship model enthusiasts and marine archaeologists like Dr McCartney. "In nearly all cases, the records at the HEC were essential to our work."  
Dr Innes McCartney's book, 'Echoes from the Deep' describes his research in more detail and will be published in September 2022. 
For more information about our Archaeology and Anthropology department at BU please visit our website