A senior lecturer in Product Design (User Experience Design), Bournemouth University is working in partnership with HMC Holistic UX Group in Hyundai Motor Company to help shape the design of autonomous vehicles for the digital generation.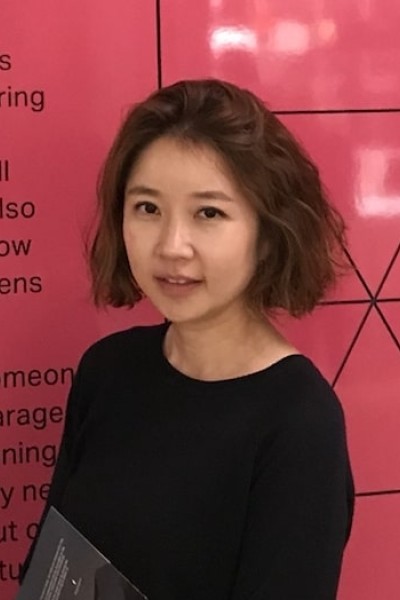 Dr Kyungjoo Cha, Senior Lecturer in Product Design (User Experience Design)
"This is a fast-moving sector, with the development of new technologies and artificial intelligence," explained Dr Kyungjoo Cha who is leading the partnership for Bournemouth University. "The automobile sector has invested a great deal in research and development for autonomous vehicles, and now Hyundai and Kia have identified the need to understand what will drive the next generation's experience," she continued.
Dr Cha therefore began her "auZentic" project to help Kia make decisions around interior designs for future vehicles that meet the users' expectations.
To explore this further, she co-designed several activities and interviews with young people to understand how they perceive their digital life and entertainment needs.
"Generation Z were born with the internet," she said. "Their perceptions around entertainment and digital life are different to older generations. Understanding this is crucial for designing the vehicles of the future, it will not necessarily be just about chilling out in the vehicle – we found they are passionate about advocacy and getting behind projects in their digital life.
"Our research into this has helped us propose a design concept and strategy for the interior design of Kia's autonomous vehicles," she said.
Kia and Hyundai's positive response to her recommendations led to a second stage of the partnership which investigated how users will want to interact and communicate with an autonomous vehicle.
By conducting further interviews, research surveys and tests with users she identified several ways for a user and the car to communicate with each other, rather than the traditional methods we see today such as beeps and dashboard lights.
"Different contexts will determine how people want to communicate," explained Dr Cha. "For example, if someone was feeling emotional or upset, they might not want to talk so would prefer some sort of different method of interaction, as opposed to using voice activated features."
This project has led to key considerations for developing a multi-model approach to designing autonomous vehicles that offers several options for communication between car and user, which could provide safety benefits as well as improving the experience of the user.
"The people we spoke to gave us many examples of the type of relationship they could have – some suggested a relationship like that between a horse and its rider, we also had comparisons to a butler and their employer, or an aeroplane pilot and auto-pilot. Some also spoke about being team players with their cars," Dr Cha added.
The partnership will continue throughout the summer and Dr Cha hopes to be involved in Hyundai's design and development of their driverless cars of the future.