A Bournemouth University MSc student studying Internet of Things (IoT) with Data Analytics has had their thesis published in an international conference held by the Institute of Electrical and Electronics Engineers (IEEE) in Los Angeles.
Dawid Polanski attended the 18th Annual International Conference on Distributed Computing in Sensor Systems held in California from May 30th to June 1st where he presented his work on modelling IoT devices in industrial settings.
The IEEE is the world's largest technical professional organisation for electronic engineering. It is the trusted voice for engineering, computing, and technology information around the globe, hosting 1900 conferences a year.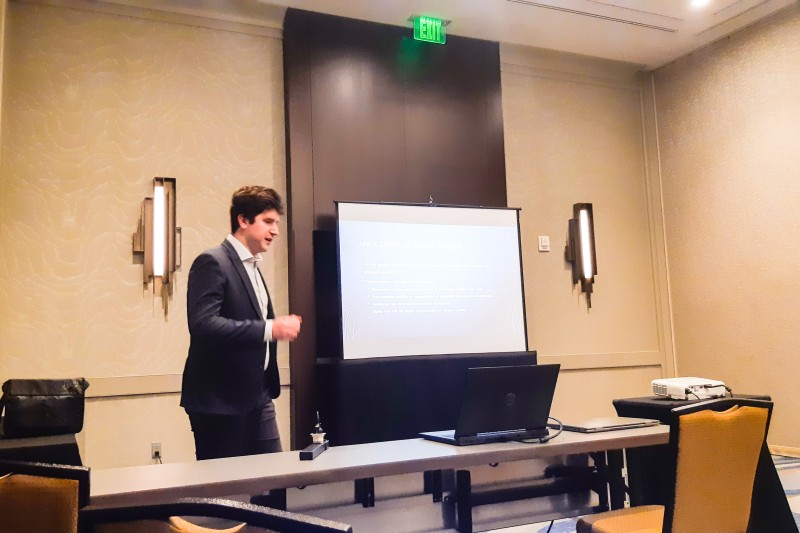 Dawid's thesis, Modelling Virtual Sensors for Indoor Environments with Machine Learning, aimed to model smart sensor measurements of different ambient conditions in office spaces including temperature, humidity, and light.
The modelling of the devices was based on measurements collected by testbeds deployed at University of Geneva. It was tested over a two-year period.
Dawid's thesis offered important findings for industrial settings where additional sensing infrastructure can be challenging and expensive.
MSc student Dawid said, "It was such a great experience being able to attend a global conference in LA to present my work and contribute to the science community, not just learn from it.
"It marked a huge milestone in my career as I changed from being a student to a real researcher and academic. I'm so excited to carry on researching, learning, and contributing to the field."
For more information about studying Internet of Things with Data Analytics at Bournemouth University, visit BU's course pages.