Bournemouth University student Ashleigh Doyle won Gold in the senior women trampoline event at the international Scalabis Cup competition.
Team GB won 26 medals in total at the competition, with Ashleigh finishing ahead of fellow Team GB athlete Louise Brownsey with a score of 52.610 – a new personal best (PB) for Ashleigh. The Scalabis Cup is an international competition featuring trampoline, DMT (double mini trampoline) and tumbling, and took place in Santarem, Portugal.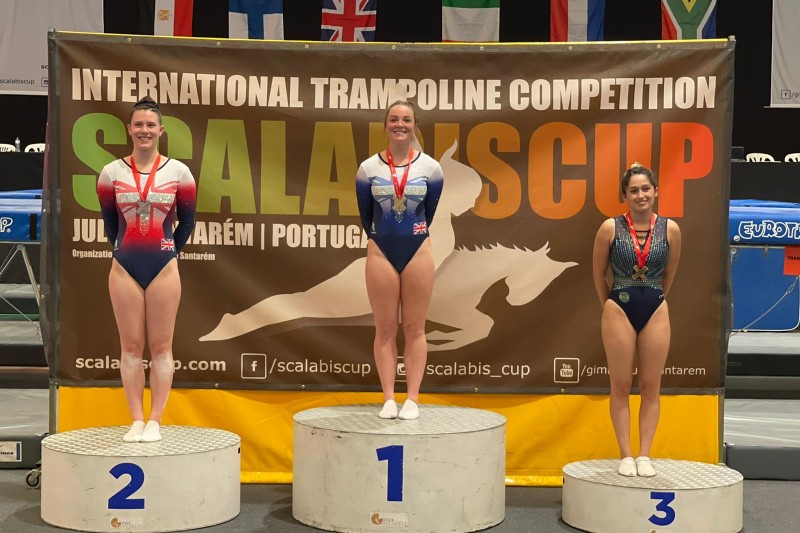 Ashleigh competed on day one, making it into the top eight to head to the final in fifth place. The second day saw Ashley exceed her own expectations with her routine to finish first, winning the gold medal.
Ashleigh said of her win, "On the day of the final I had nothing to lose so I held nothing back. I was ecstatic to achieve a PB and to have ranked first. My parents managed to come and watch, which was amazing, I kept looking up a them and we couldn't believe it!
"I walked away from my first GB international competition competing at senior level with a gold medal. It was such an amazing experience and to have so much support from everyone around me, my team mates, training partners, coaches, friends, and family, was so special."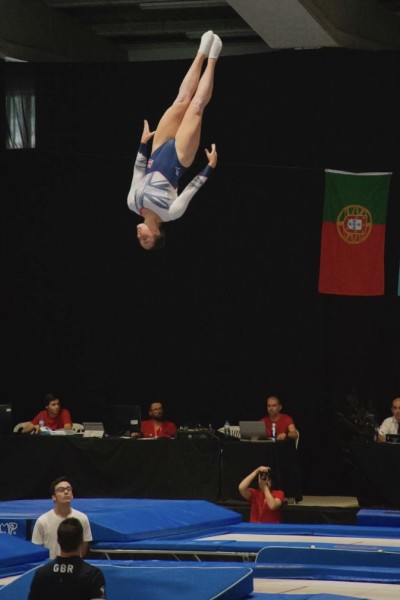 BU Sports Scholar Ashleigh studies Sports and Exercise Science and has already seen competition success.
Martin Wells, High Performance Sport Manager at Bournemouth University, said, "It has been a perfect journey for Ashleigh coming to BU, working with the coaches as she has continued to progress. 
"Ashleigh is a model Sports Scholar and we are so proud of what she has achieved in such a small space of time and winning a Gold Medal at the International is just the icing on the cake for this season. She methodically and quietly goes about her business with her studies and training, she is always polite and smiling with a determined focus and a pleasure to be around.
"Well done Ashleigh!"
More information about Team GB's winners can be found on the British Gymnastics website.
More information about BU's sports scholarships can be found on the BU website.