Bournemouth University (BU) has appointed David Furniss as the new Chair of the Board, following a rigorous recruitment process.
David becomes Chair having served on BU's Board since 2017 and has previously acted as Chair of the Finance and Resources Committee and a member of the Nominations Committee.
Professor Richard Conder is stepping down as Chair of the Board at the end of his term of office and becoming Pro-Chancellor at the university, continuing an association that has lasted for 40 years.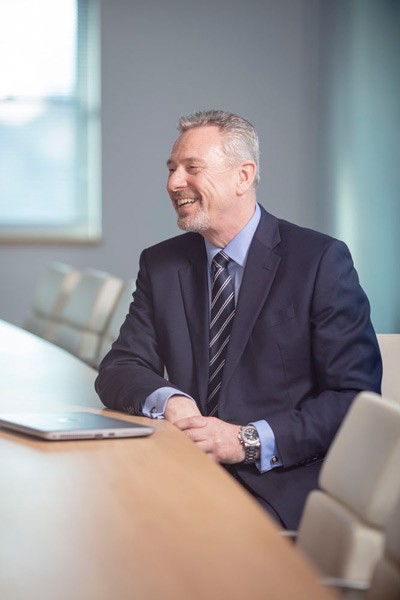 Professor John Vinney, Vice-Chancellor of Bournemouth University said, "We are delighted to appoint David as our Chair of the Board. David plays an active role in our BU community already and we're pleased that he is continuing his contribution in helping to shape BU's future. David was the unanimous decision for new Chair, securing the role following a rigorous process with internal and external candidates.
"I would also like to give my thanks and best wishes to Professor Richard Conder – who has served BU wonderfully as Chair for many years. We wish him well and look forward to working with David."
David Furniss said, "I am delighted and honoured to be taking on the role of Chair of the Board at BU at what is a very interesting time for the University and the sector. With BU's Fusion strategy in place bringing together research, education and practice, BU is exceptionally well positioned to make a truly remarkable offering to its students, staff and to the much broader communities it serves. My goal is to capitalise on the opportunities and challenges that lie ahead. I have been part of the Board since 2017 and in my role as Chair I'm looking forward to working with the Board and the senior team as BU builds on its excellent achievements and strategic developments of recent years, and continues to further improve the student experience."
David has nearly 40 years' experience in the Financial Services sector most recently as Group Chief Executive of Teachers Assurance, the Bournemouth based provider of insurance, savings and investments to the education profession. David was appointed Chairman of Benenden Healthcare in July 2017. Prior to that he had been General Manager of BMA Services, the financial services arm of the British Medical Association. 
David is a business graduate with extensive experience in corporate governance at Board and Executive level, he is a Chartered Insurer and a member of the Chartered Institute of Marketing.
For more information about Bournemouth University's Board, visit the Board pages of the BU website.