Three graduates who excelled in sport during their time at Bournemouth University will compete at the 2022 Commonwealth Games in Birmingham.
Chloe Thomas will represent Wales in singles and women's doubles table tennis, Noorin Gulam will compete in weightlifting for England and Liam McGarry has been selected for Team England's powerlifting squad.
All three were identified as talented athletes with the potential to perform on the world stage whilst studying in Bournemouth and received dedicated support from the University's sports staff and facilities.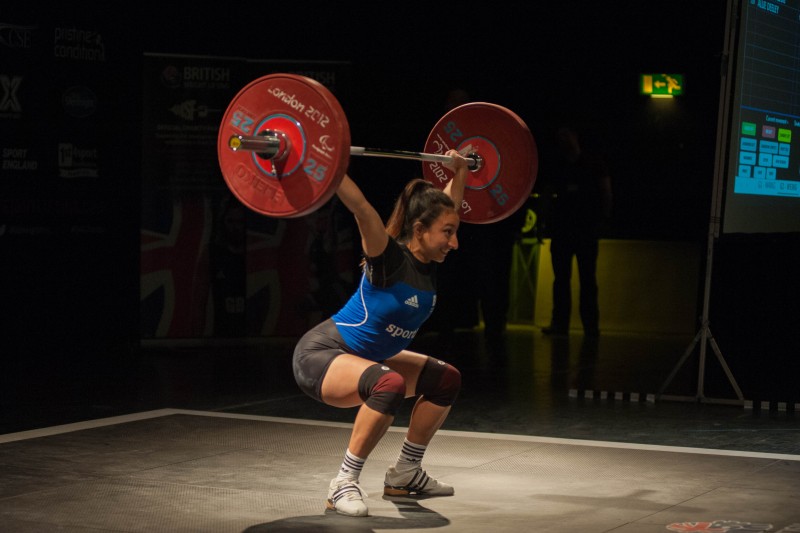 "The SportBU Scholarship ensured that I was best prepared to achieve my goals in weightlifting in all aspects," said Noorin, who studied Sports Psychology and Coaching Sciences between 2015 and 2018. "The services offered allowed me to elevate my recovery game and the financial support meant I was never worried about how I was going to get to competitions.
"This really allowed me to focus on the training and give my all to the sport," she added.
She will compete in the 49 kg weightlifting competition, a category in which she won the British championship in May, breaking the British record along the way.
Noorin will head to Birmingham focussing completely on the games ahead before thinking about what comes next.
"I just want to enjoy this road to the games and every second of the experience, I am actually trying not to think about what is after as I want to fully engross myself in what is happening right now," she said.
Liam also studied Sports Psychology and Coaching Sciences between 2016 and 2020. In his first year at the university, he played rugby for the first team before taking up powerlifting after a serious injury.  
"The support I got in those initial days was imperative for me to reach the heights I am reaching a power lifter," he said.
"Those were the most important stages in my career and working with SportBU every day laid solid foundations to help me qualify for the major games. I received a lot of help in terms of regular physiotherapy which helped with injuries. And the most important support I got was from Dan Boer in strength and conditioning, we were in the gym every day – sometimes for three, four or five hours."
Within his first year in the sport, whilst still a student, McGarry became the para-powerlifting English and British champion. He also secured a bronze medal in his first ever international competition in March 2020, which is one of his proudest achievements so far. "It was the first and last time my Nan got to see me in international competition," he explained.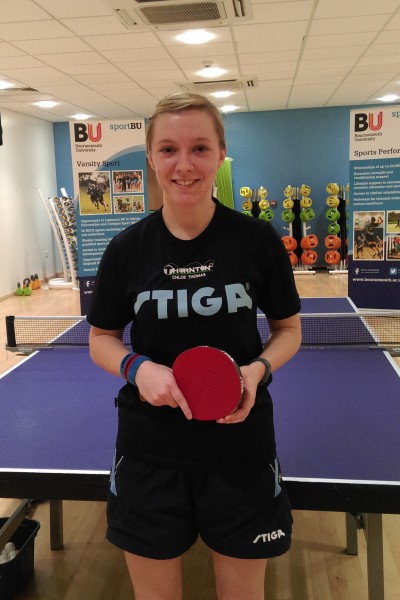 Chloe studied Nutrition between 2015 and 2019 and has been competing across Europe in preparation for the games, including the European qualifiers, the Finland Open and the Slovenia Open. She also benefitted from and sports scholarship and access to the University's coaching team as a student.
"The Bournemouth team helped with my strength and conditioning and also provided support when things were quite stressful with exams approaching and I would be away every few weeks," she said. "When things got hectic, they were there to help."
Although they were aiming to reach the highest levels as students, Chloe, Liam and Noorin all found time to represent the University in their sports.
"I had the best time lifting and representing SportBU," said Noorin. "My fondest memories were representing us at the university nationals and winning the team trophies. Not forgetting representing GB and Bournemouth at the world university games in Taiwan, which was the first time I ever competed on a world stage," she continued.
Chloe played for Bournemouth at the British Universities and Colleges Sports (BUCS) championships in both singles and doubles table tennis every year as a student. "It was one of the best tournaments I've played in in the UK," she said. "It was a really strong tournament as other players from the home nations were also competing. There was a bit of expectation and pressure on me, but it was fine and I was happy I could help win points for the team throughout the year!"
Beyond their sporting achievements, all three feel that the wider student experience has also helped them develop as athletes.
"The relationships and the opportunities presented to me at Bournemouth really allowed me to develop the skills to elevate myself within my career as well as my personal brand. I have been able to put myself in the best position leading up to the games where I can train stress free but also know that I have the relevant skills to jump straight back into my career after the games," said Noorin.
Liam added, "The friendships I made at BU are friends for life but also the lecturers went above and beyond their pay grade for me. They accommodated as best they could so I could excel in both my studies and at sport, especially after something so major happened with my injury."
Martin Wells, Head of High Performance Sport at Bournemouth University worked with Liam, Chloe and Noorin in their student days. He said, "I and other members of the SportBU team are very proud to have three former BU athletes compete at the games, it is at these international events that athletes have the chance to shine and perform to the best of their abilities and one of the most rewarding reasons why we do our jobs.
"All three were exceptional Sport Scholars during their studies and were able to access all aspects of our support services from Strength and Conditioning, Lifestyle Advice, Sport Massage, Sport Psycology, Nutrition Advice, Rehab services and the much-needed financial support. The whole of SportBU wish them every success in their preparations and performances during these Commonwealth Games and hope it helps them progress on to other opportunities."