Bournemouth University's Media Production Department set a challenge for their students to demonstrate their all-round film making skills in rapid time.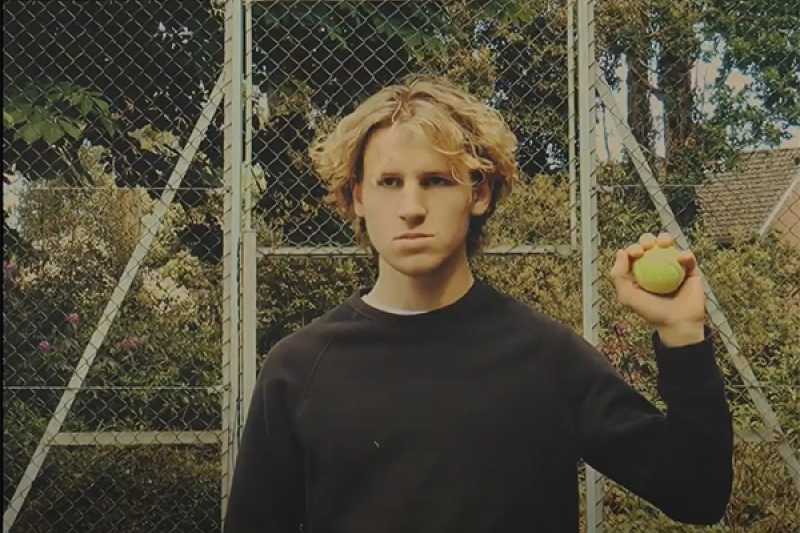 The meanest man in Meyrick
The students were tasked with writing, producing, shooting, and editing a three minute film in just forty eight hours.
The only brief they received was to use an umbrella as a prop, include the line "Get out and don't come back!", and feature someone styling hair.   
Rebecca Bond, the Programme Leader for BA (Hons) Media Production at Bournemouth University said "The challenge was about the students having fun with their friends and colleagues.  
"It was about making something creative and entertaining in a ridiculously short space of time. Our main aim was to celebrate the filmmaking talent across the department, without taking ourselves too seriously." 
The films were judged in several categories, including Best Film, Best Performance, Best Script, Best Editing, and Best Cinematography, plus many more.
The judging panel included industry professionals, including Simon Delaney, Director of Death in Paradise, Scott and Bailey, and Cold Feet; Ed Caffery, Head of Distribution at Vertigo Releasing; Steph Farmer, Executive Producer at Red Balloon and Jonny Hart, Distribution Reporting Manager at Directors UK. 
Dan Lintern and his team won the Best Film category for their film The Meanest Man in Meyrick.
Explaining how he came up with the idea, Dan said: "I got quite lucky with my film idea, to be honest, I was walking through Meyrick Park for the first time just before the challenge, and I was pretty taken back by how much it looked like a Wes Anderson set. From there on out, I pretty much knew the frames I wanted and just built a story around them. 
"The looming deadline is the best bit about it, you know that you cannot waste time, and so you pretty much give up two days of your life to commit to a film, which you never would have done before. It was cool to win, I was quite confident I might have grabbed something as I just threw an incredible amount of colour onto the film and hoped that it counted for something, but to win the whole thing and some more was surprising, especially as there were some other amazing films." 
You can watch all the short films here.