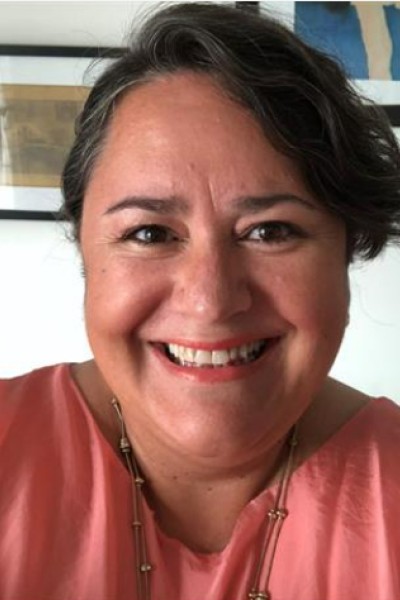 BU's Dr Camila Devis-Rozental, has been included in the Shaw Trust Disability Power 100.
This list recognises the top 100 disabled people working and living in the UK and is one way in which the Shaw Trust celebrates what it and others have achieved to change perceptions about disability with employers, participants, government and society. 
Clive Gilbert, a member of the Assistive and Accessible Technology Policy Lab, supported by Bournemouth University, and a member of one of BU's advisory groups has also made the list. 
Camila, Principal Academic in Socio-emotional Intelligence and Service Excellence at BU, said of the announcement, "I feel extremely honoured to be included this year in this prestigious list. My dream is to humanise education and this is something that can only be achieved by celebrating diversity and fully including and embracing marginalised voices.
"I hope my inclusion in this list raises awarness of disability in academia and how, with the appropriate support, people can achieve their dreams."
 
Camila is a culture leader at Bournemouth University, with expertise in positive psychology, Socio-emotional Intelligence (SEI) and humanisation. In her research, Camila has explored the concept of SEI with a focus on higher education teaching and learning, as well as the importance of developing socio-emotional intelligence for our own wellbeing. She has also developed and delivers an academic and professional practice unit which engages students in developing holistically, taking into account their socio-emotional intelligence and other key areas around wellbeing such as positivity, kindness, gratitude, mindfulness, motivation and others. Camila is also a Senior Fellow, mentor and reviewer for Advance HE.
Clive works on tech policy, including his Smarter Homes report launched in the House of Lords, which was sponsored by Bournemouth University. Clive is a member of the BU Assistive Technology strategic investment area advisory group, helping the university to drive its assitive technology research and education. 
He said, "I am delighted to be part of this year's Shaw Trust Disability Power 100. Technology is so important to all our lives and is increasingly a passport for disabled people to greater independence and social inclusion. But there is much more government and the technology industry can do to help disabled people enjoy the same opportunities as everyone else. I hope my inclusion in the Power 100 helps inspire future disabled tech innovators, advocates and policy makers to usher in the next wave of change."
 
You can find out more about the Disability Power 100 on the Shaw Trust's website.