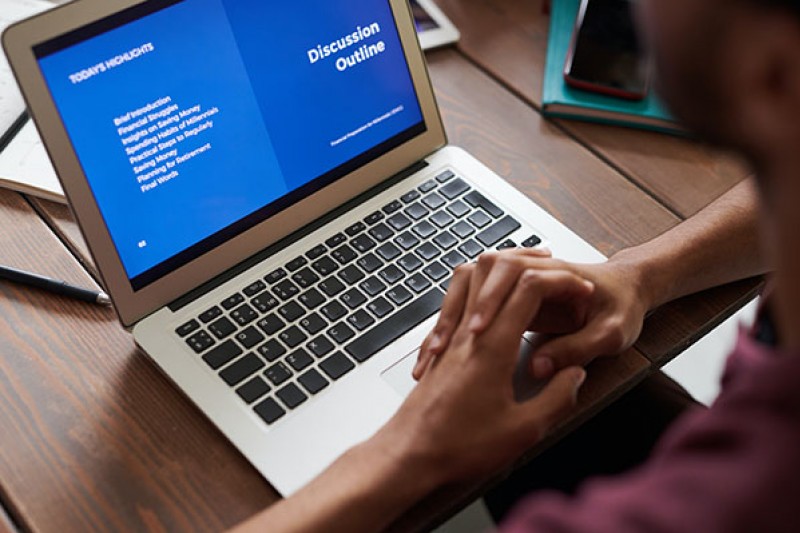 Captions are automatically enabled on lecture material that is generated using our lecture capture software Panopto and all live sessions recorded using Zoom.
Captions, which are often referred to as subtitles, provide a text version of any audio included in a video or recording. Although initially designed to support those with hearing disabilities, captions can be beneficial to everyone and can help you get the most out of your study material. Some examples of where captions might be useful include:
If you want to improve comprehension due to being a non-native English speaker
If you are watching a video with poor audio quality
If you are studying in a noisy environment
If you are studying in an area with poor Wi-Fi connectivity
If you want to quickly search through the content in a lecture.
To turn captions on for a video you are watching that is recorded using Panopto, simply click the Closed Caption (CC) button next to the volume control at the bottom right of the screen.
If you have any questions or require guidance, please contact the IT Service Desk on (01202 9)65515 or freephone 0808 196 2332.