This half term, families will have the chance to see Bournemouth University's Fusion Building as it has never been seen before – transformed into a giant laboratory for top secret time-travel projects.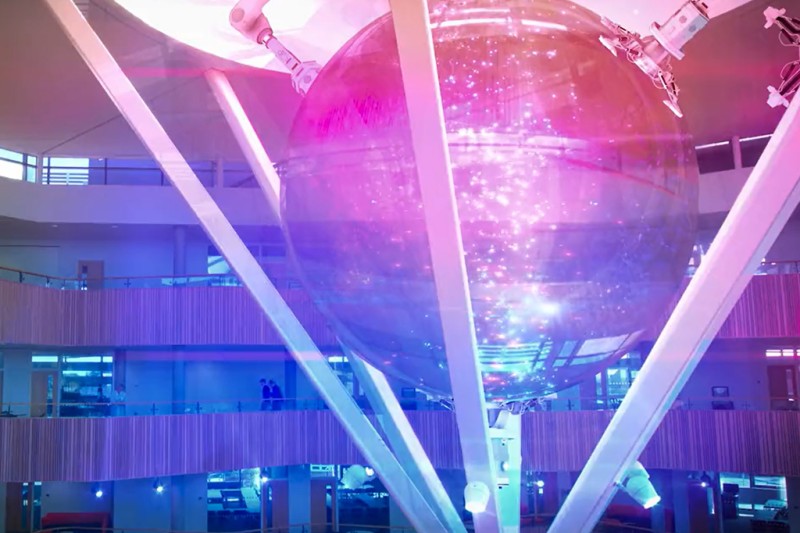 The technological makeover happened for a new feature film, Future TX. The film was directed by Tim Clague, a Bournemouth University graduate, and Danny Stack and will be screened at 33 Odeon cinemas from 21 October.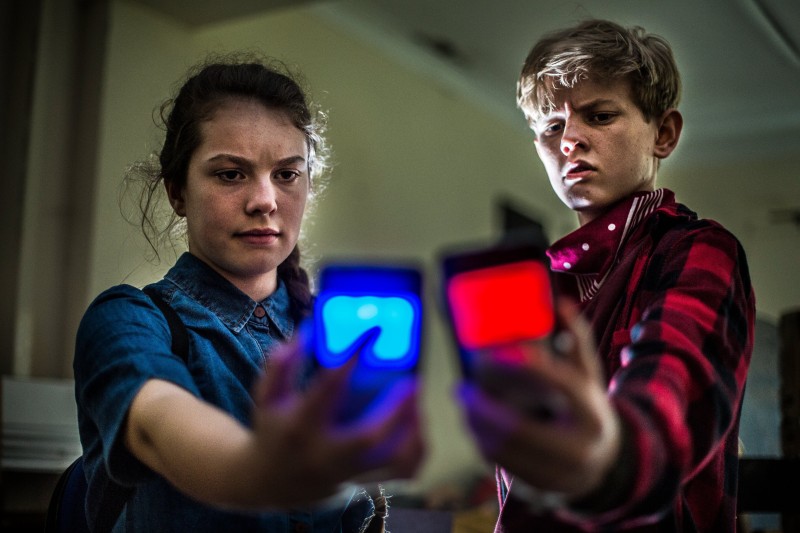 Future TX tells the story of two youngsters who receive bizarre calls from the future on their new mobile phones and suddenly find themselves on an action-packed adventure to save the world! Griff Rhys-Jones also stars.  
Bournemouth University alumni, staff, students and the Estates team all played a key role in bringing the fast-paced science fiction adventure to campus.  
Annie East, Deputy Head of Media Production, was 1st Assistant Director for the production; working with the cast and crew to make sure everyone is in the right place at the right time so the directors can focus on the actors on-camera.
Steve Rafter, Senior Lecturer in Sound Design, was also part of the crew. He worked in post-production sound, overseeing everything the audience hears when watching the movie – which included creating the unique sound of a phone call from the future.
George Fisher, a graduate who studied Steve's Sound Design unit, was Boom Operator and several undergraduate placement students worked as runners on set.
Annie with Griff Rhys-Jones
Annie East said, "Working with our alumni on this film was an excellent experience for me and hopefully for them. To be able to mentor alumni on a live film set with all the commercial time pressures was a unique privilege. For me working on film sets is a great example of life-long learning. No shoot is the same. So not only did they learn from their experience and add to their expanding knowledge, but so did I."
Steve Rafter added, "It is always great to get students and recent graduates involved in my professional practice. The Directors asked me if I knew anyone who could work as a Boom Operator, so it was fantastic to be able to get in touch with George. I wished I had received a call like that a couple of weeks after I had finished uni!
"As the film entered post-production, I was able to get two of my students, Alex Dimitriu and Dimitra Margaritidou, involved with editing dialogue and sound effects on parts of the film. Again, for students to receive real-world experience on a project such as Future TX sets them up for industry."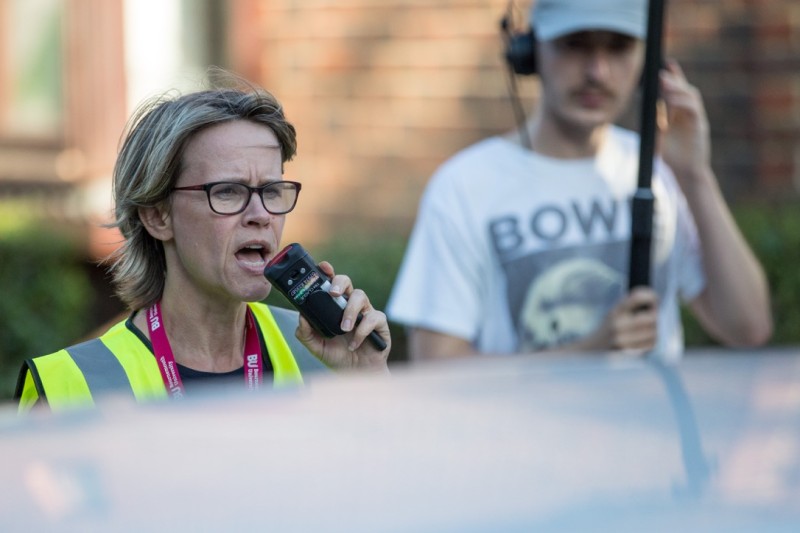 Annie calling action on set
The film was shot entirely in Bournemouth and the surrounding area, where production company Nelson Nutmeg Pictures are based. As well as making use of the university campus the directors had scenes set on seafront locations, Canford Cliffs library and Boscombe high street. They also filmed in several domestic locations, including Annie's house. "My road has been forever transformed into a dystopian future!" she said.
"There's a huge skills shortage in UK screen industries so it's an important growth area for us to feed into and develop our students. I'm chuffed to help grow the local economy by shooting movies locally," Annie added.