While BU has a growing network of graduates living and working around the world, an increasing number are choosing to build their careers closer to home. 
With around 5,000 students graduating each year, the graduate community now includes those working for major employers, small businesses and charities in the region, as well as those who have created new employment by launching their own businesses. 
Among BU's locally based entrepreneurs is Luke Fribbens, who completed a BSc (Hons) in Business Information Technology in 2009. Luke has gone on to launch Cold Banana, a Bournemouth-based digital development agency with clients drawn from the insurance, travel, sports and leisure industries. Luke said: "Bournemouth has so much to offer, and all the reasons I chose it as a university destination still hold true as a business owner. It offers a vibrant atmosphere, beautiful scenery with sandy beaches and easy links into London. I am proud to be able to build my business here and invest in new talent as the business grows. It's also the perfect location to build a family, as it provides a great balance between excellent schools and an outdoors lifestyle that kids love." 
Another business owner who chose to stay local is Georgina Hurcombe. Georgina studied a BA (Hons) in Television Production and is now the founder of LoveLove Films, an independent animation and video production company. The company produces content for television, film and web, for platforms including Channel 4, BBC Films and Sky. It also develops new talent through a placement programme which has now taken on more than 200 students. Georgina said: ""I look back at my time at BU with fond memories, and I'll always be incredibly grateful for all the knowledge and skills I developed during my time there. Frankly, I don't think I would be in the position I am now if it wasn't for my time at BU."  
Entrepreneurs aside, many other BU alumni are supporting the region's growth by working in sectors as diverse as healthcare, sport and leisure and environmental protection.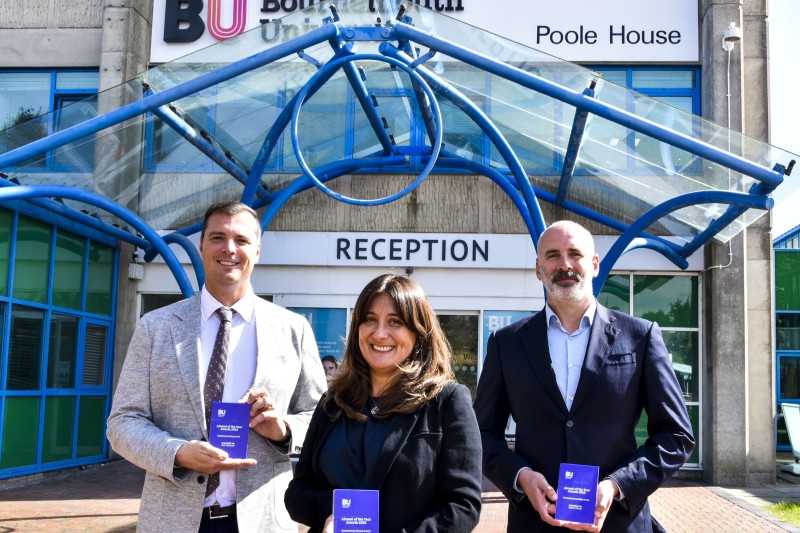 Two of this year's BU Alumni of the Year Award winners were chosen for their regional as well as their global impact. They include Rob Mitchell, who completed a BA (Hons) in Leisure Marketing and is now Commercial Director at AFC Bournemouth; and Robert Clark, who studied a Master's in Coastal Zone Management and is now Chief Officer for the Association of Inshore Fisheries and Conservation Authorities. Robert said: "I have been fortunate to work in a career I love and with people who have taught me a great deal. It has been a privilege to work with and on behalf of the local community and with many brilliant people. I am proud of what they have achieved to put the local fisheries on the global map for sustainability." 
If you are a locally based BU graduate and would like to reconnect via the Alumni Association, you can register your details at www.bournemouth.ac.uk/alumni-signup.