Second and final year undergraduate Law students recently attended a Legal Skills Conference, which aimed to provide them with an insight into working within the legal profession, as well as advice on employability and developing their future careers.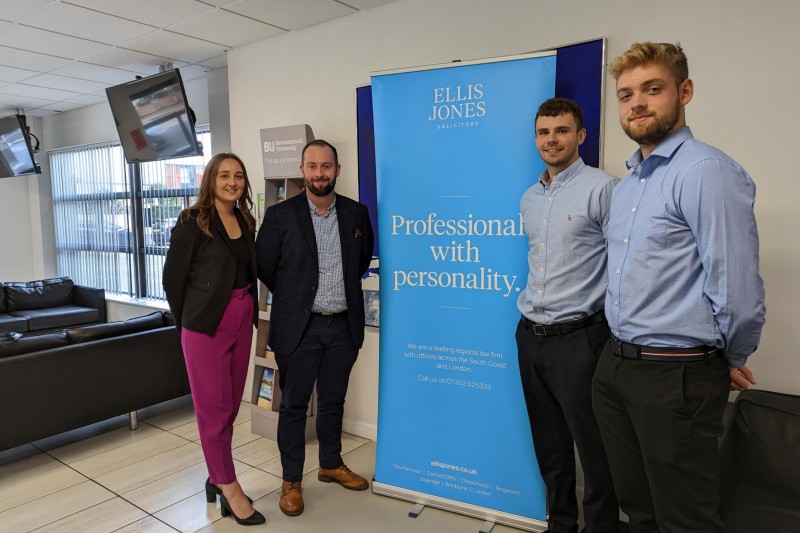 This was the second year of the event and students were able to join a number of talks throughout the afternoon.
The event started with an insight into what a typical day might look like with a talk by Rosie Beaven from solicitors firm Trethowans. This was followed by a second talk, offering advice on networking and how that can be beneficial to your career presented by representatives from Ellis Jones, including placement student Joe Morris and recent graduate Howard Hasan, alongside alumni Florence Newton. With so many former BU students contributing training sessions, the current crop of BU students could really visualise their future career path.
Joe explained that his placement has, "given me a fantastic insight into a professional career in the industry. As a student, it is vital to gain any experience you can, and Ellis Jones have gone above and beyond in providing me with such. I would urge every student to consider taking a placement, as here you will learn the practical skills you need to be successful and thrive in the industry."
Howard commented that, "Attending the BU Legal Skills conference as a member of the Ellis Jones team was a great experience and I am sure that we gave the students some top tips to take away."
After the first two talks, students had a choice of talks to which they could attend based on their interests, such as commercial awareness, preparing your CV, as well as advice from BU graduates on the legal research project. These sessions were led by representatives from Steele Raymond, BH Support, Frettens and the university teaching team.
Several BU alumni attended the Legal Skills Conference to offer their own insights into working in the legal sector and answer any questions that students had. Current student, Taylor Holland, explained, "It was really interesting to hear from the lawyers that had been BU students, and have gone from where we are and to where they are now."
Lauryn Anderson, a BU Law graduate, who attended the conference last year as a student and returned this year as a graduate to talk about how to excel in your final year of study explained how BU's practice based curriculum means, "you learn to be really hands-on… [which] helps with how you approach and write assignments because your use of the language and acquired skills from placement is very different in practice than it is in theory. In first and second year you can get a bit carried away with the legal jargon, it's a lot easier to be to the point and concise from placement."
Anisah Alam, one of the students attending, commented, "The event has been really helpful and tailored really well to level 5 and 6, with being able to have more intimate sessions with the lecturers and with the firms coming in as well."
Jamie Fletcher, Senior Lecturer in Law, commented, "The event is a fantastic opportunity for our students to see the close relationship Bournemouth University has with our partners in the legal profession. We are able to bring lawyers into the university, lots of whom are BU alumni, to demonstrate to students the crossover between their future careers and their studies at university."