England netball star Geva Mentor has received an Honorary Doctorate from Bournemouth University in recognition of her sporting achievements and work to support vulnerable women and young people.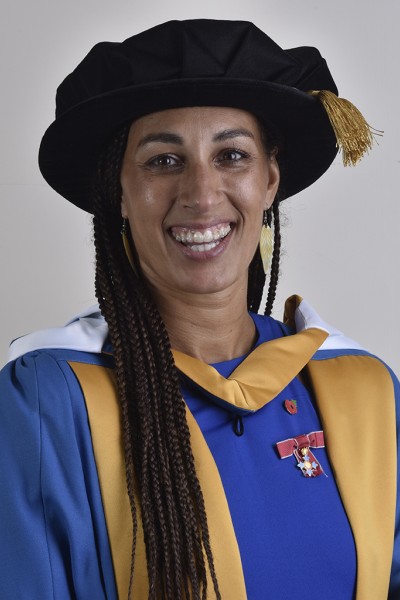 Geva is widely regarded as one of the best defenders in the world. She was born and raised in Bournemouth and attended Kings Park School and then St Peter's School, which she credits with helping to launch her netball career.
"It's super special to receive this accolade, not just for me but for my family," Geva said. "I'm a fifth generation Bournemouth lass and I couldn't pass up on the offer to come back. I'm really excited to be able to speak to the graduates here today and soak up the atmosphere."
She made her international debut aged 16 and has since earned 160 caps and captained the England team. When asked for her insights on team leadership, Geva reflects that a good leader is not always the one who speaks the loudest but one who listens to the views of others and empowers them to achieve.
Geva now plays in Australia where she has used her profile to champion social inclusion and support those facing disadvantage. This has included travelling to remote parts of Australia to run workshops for indigenous young people, acting as a patron of a sports foundation and an ambassador for a trust working with vulnerable women and young people.
In her home county of Dorset, she has worked with local charities including the Steve Bernard Foundation and Dorset Children's Trust. 
In 2016 she received a CBE for services to netball.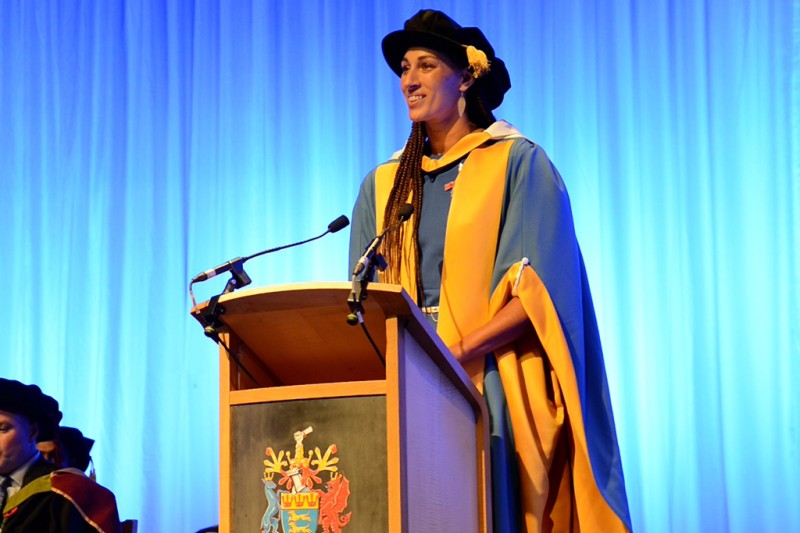 "I'm very proud of where I'm from so to be able to address everyone, particularly the sports students graduating here today, is special," Geva added. "What they are able to do and what they can bring back to into the community is what I'm all about; I'm so passionate about sport and what it can bring to you, not just for the healthy lifestyle but also for building those connections with people."
Professor John Vinney, Vice-Chancellor of Bournemouth University, said "Geva's 'desire to champion the underdog' resonates with us, as we work at BU to challenge marginalisation and help people whose voices are seldom heard. Geva is an inspirational leader and passionate about helping others to achieve success, regardless of their background. It is fantastic to welcome her into our BU community."
Geva received her Honorary Doctor of Arts degree at Bournemouth University's graduation ceremony at the Bournemouth International Centre on 9th November.