The UK Government's levelling up agenda is an opportunity to revive the economic fortunes of some coastal regions in the UK, but decisions should be made locally and must involve residents and businesses for it to be a success.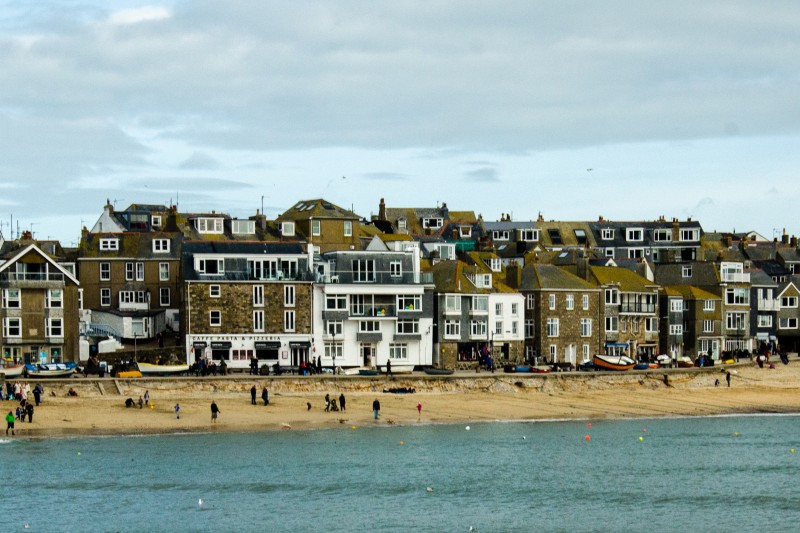 That was one of the key messages from a regional round table led by Bournemouth University, the London School of Economics and Political Science (LSE) and Northumbria University and involving policy makers from coastal towns, the Rt Hon Sir Allan Campbell – MP for Tynemouth and Shadow Secretary of State for Levelling Up, Alex Norris MP 
Professor Tony Travers, from the Department for Government at LSE who chaired the event, said "it can be a mixed blessing being on the coast. Coasts are beautiful places but economically they are more distant from the centre of the country than almost everywhere else. Economic change over the last fifty years has profoundly affected coastal communities." 
Professor Neil Lee (standing)
Neil Lee, Professor of Economic Geography at LSE, presented an overview of the challenges facing economic growth in coastal regions.  
He explained how regional inequality in the UK has been high since the 1970s, with incomes determined by where people live as opposed to who they are – and coastal communities have fared badly as part of that trend.  
Professor Lee provided some of the reasons for the fall in economic outputs in coastal regions. These included the fact that many of them have older populations compared to the 'economic core' of the UK, a shift in the operation of ports to a more efficient shipping container model which requires less manual labour and a shift away from manufacturing and fishing industries across the UK into a knowledge intensive economy.  
Despite the challenges faced, Professor Lee explained there are several success stories on the UK coast – such as Medway and Portsmouth – where productivity is amongst the highest in the country.  
Professor Tom Mordue of Newcastle Business School at Northumbria University spoke about the perspective from the Northeast, highlighting the opportunities for coastal businesses and the policies they need to thrive. He raised the question as to whether coastal regions can break the sense that investment needs to go into the tourist sector which is regarded as their best source of jobs and whether that can shift towards counterbalancing the range of jobs and businesses in the areas. 
He also discussed how to ensure the benefits reach all the different people living in the towns, in particular around new ways of working. He gave the example of co-working spaces which has the potential to stop people travelling to larger cities for work and stay in their coastal towns instead. 
Professor Mordue concluded by emphasising the need to engage with local communities, rather than only chase wealthy new residents and tourists – it is vital that local businesses can benefit from increased spending.  
Dr Mel Hughes (standing)
Finally, Dr Mel Hughes and Dr Tim Gale from Bournemouth University spoke more about listening to the community and giving them a voice when designing and implementing policies. Dr Hughes explained research she has led in some of the most deprived areas Dorset and looking at the issues faced by residents, including digital connectivity and access to health care.  
"People living in these communities understand their area better than anyone else and have some fantastic ideas about what is needed," explained Dr Hughes. "So we need to draw on their expertise from the start rather than consult with them on our expertise," she added.  
All attendees, which included representatives from local authorities and think tanks as well as academics then considered how to maximise the unique selling points (USP) of coastal communities and what success would look like for unlocking their potential.  
Universities were seen as an important partner for local organisations, being in a unique position of having expertise, innovation centres and in many cases being by the coast. Although a risk was highlighted that some academics may carry out research into what they want rather than what the local communities need; this reiterates the need for residents and businesses to be involved in the process.  
The groups also pointed out that every coastal area has more than one USP which need to be carefully tailored for different markets, rather than simply presenting themselves as coastal towns. 
Finally, it was noted that the competitive nature of funding streams can also cause problems. It is difficult to know which pots of money local organisations should focus their bids and can result in neighbouring towns not talking to one another on local policies because they are competing for the same funding.     
Professor Tony Travers (far left)
Wrapping up the event, Professor Travers said, "I think we've all agreed coastal communities get less consideration in the policy world than they should, particularly as we are a nation of islands. We have heard what coastal communities have that is good – people, heritage, civic communities with strong ideas about what people want locally and universities that can work with them.  
"However, in a very centralised country there is always a need to refer to national politicians. So it would be better if more of the resources that are devoted to improving the lives of people and the economies of coastal communities were handled locally by people who understand what the particular needs of each area is."