From exercises to boost their confidence to being good citizens by clearing local beaches, BU Business School students had a chance to grow as individuals and build up a range of skills at EDfest.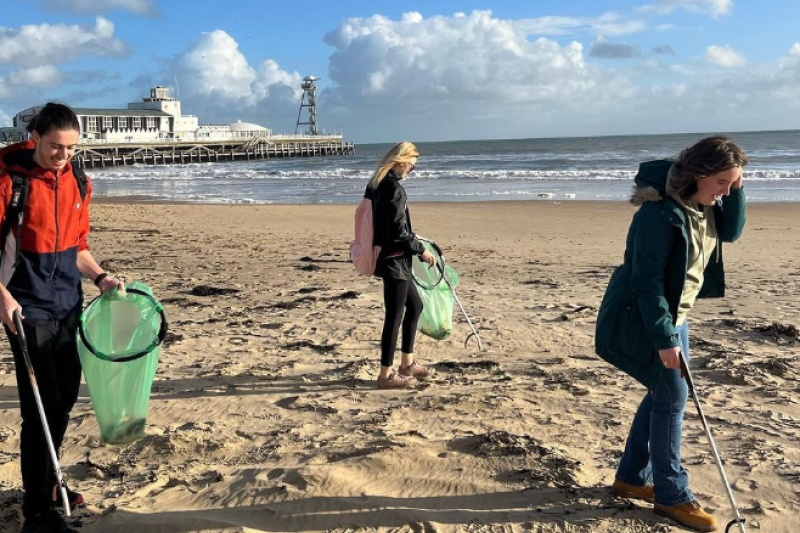 EDfest is the Business School's Experience & Development festival, aimed at enriching the student experience and providing more opportunities for students to develop their personal and professional skills.
Several industry speakers were welcomed onto campus too, with themed talks on How to Build a Remote Business by Natalie Furness, CEO & Founder of RevsOps Automated, How to Create a Community with Mark Masters, Founder of You Are The Media, and How to be the Best Version of Yourself, with Personal Impact Coach, Jodi Goldman.
Mark Masters said: "EDfest is a great way to work with the Business School on topics that affect us all from a commercial perspective and as people. We need ways to bring people together, share ideas, and more importantly feel a part of the wider community. I enjoyed meeting new faces and taking part in this occasion."
Many students maximised the value of the festival and attended multiple sessions. BU student, Sarah Clark said: "The three days of talks and FUN put on by the Business School – has been life-changing for me.  Both Mark Masters and Jodi's talks were so meaningful and important for me to hear."
She added: "Above all – I had so much fun at the EDfest talks and got so much direction, inspiration and hope and learned such important life skills."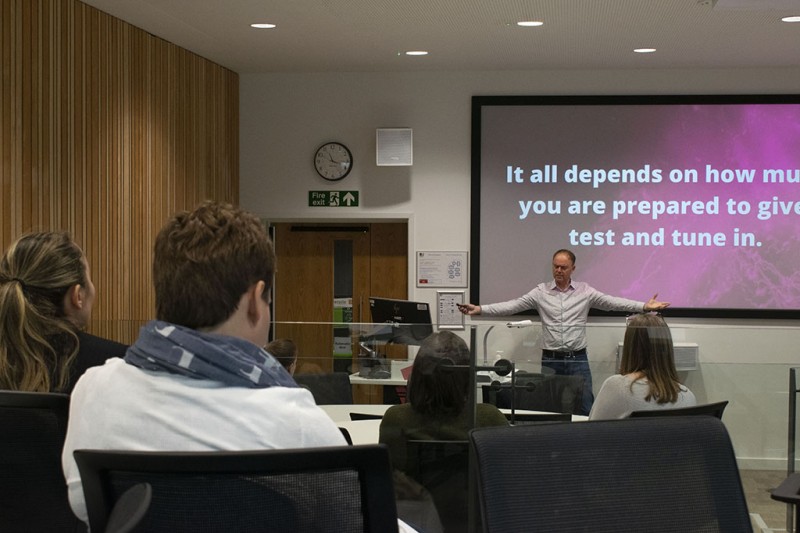 EDfest combines a balance of educational, inspirational, and fun activities, for students to engage in and enhance their university experience. Philip Ryland, Associate Dean of Student Experience in the Business School said: "The EDfest programme encourages our students to reflect on their own personal journey as well as their potential career plans, through tailored events often led by guest speakers from our industry partners."
He continued: "Through these events, our students can focus on developing their personal as well as their transferable skills in a fun and relaxed settings."
Next semester's EDfest will take place from Wednesday 1st – Friday 3rd March. Students can follow the Instagram account for updates.