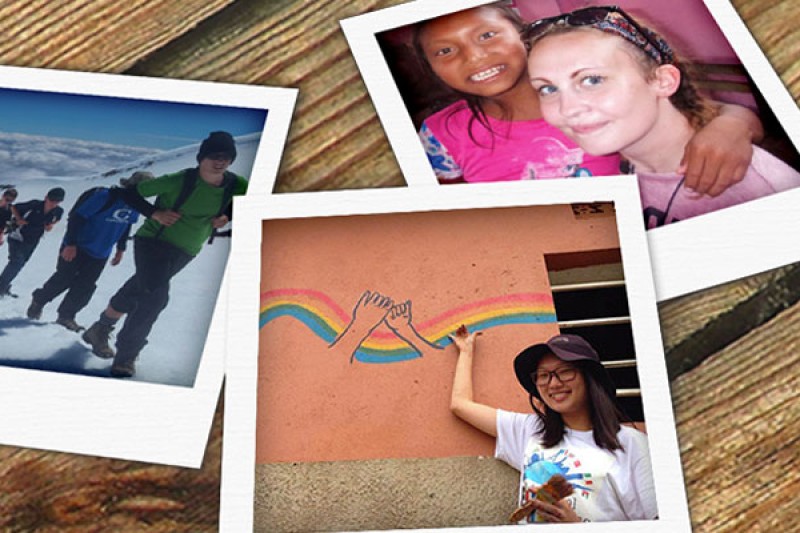 Need some motivation this festive season? Join the Global Engagement Team and CareersBU Graduate Skills Programme Team on Wednesday 7 December to learn about the range of international opportunities you can complete alongside your BU degree, as well as the funding available to support you.
International opportunities help you to develop transferable skills, gain vital international experience and develop cultural awareness. They also make a great addition to your CV, helping you stand out in the global job market and boost your employability.
Turing Scheme Funded International Opportunities at BU - Wednesday 7 December, 12pm - 1pm
Learn how the Turing Scheme can provide opportunities for current students and graduates with funding for a range of international voluntary or degree-related activities, including:
Study exchange
Placements
Volunteering
Summer schools
Other extra-curricular short-term activities (for example a language course).
Applications for Turing Scheme funding are currently open to all BU students from all programmes and levels for activities taking place before 31 August 2023 and lasting at least four weeks (28 days) in duration. This session will go through how to apply for Turing Scheme funding, but you can find more information on the BU website.
Book your place on this session now on MyCareerHub.
---
Festive drop-in session with mince pies, tea and coffee - Wednesday 7 December, 1pm - 5pm
Join the Global Mobility Team for a hot drink and mince pie and discover the many international opportunities you can undertake during your degree and the range of funding support available. The Global Mobility Team will also be joined by CareersBU representatives who can discuss the benefits taking part in the Graduate Skills Programme can bring to your BU experience and job search.
No booking is required for this event, simply drop-in to the Global Mobility Hub on Talbot Campus which is situated next to the Student Shop in Poole House.
---
Chat with the Global Mobility Team at another time
Unable to attend the events on 7 December? You can find out about international activities and relevant funding options throughout the academic year by attending one of the Global Mobility Team's weekly drop-in sessions (term time only).
Mondays 1pm - 5pm: Join online via Microsoft Teams (MS Teams), search "BU Study and Work Overseas Drop in" in MS Teams 
Wednesdays 1pm - 5pm: Visit the Global Mobility Hub in Poole House - next to the Student Shop on Talbot Campus.
For more information about international opportunities, you can visit the relevant page on the BU website or email [email protected].