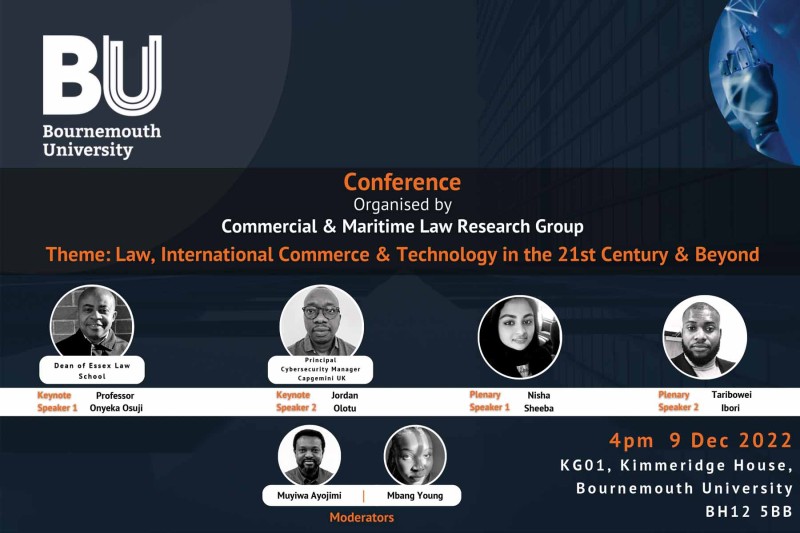 On Friday 9 December we will be joined by representatives from industry, academics and the United Nations for our Commercial and Maritime Law Conference covering Law, International Commerce and Technology in the 21st Century and beyond.
This conference is a great opportunity to learn about issues currently affecting the industry and to network with people working in the field of International Commerce.
This event is open to all students at BU, but may be of particular interest to students from the following departments:
Humanities & Law
Computing & Informatics,
Creative Technology
People & Organisations
Accounting, Finance, and Economics.
The conference begins at 4 pm on Friday 9 December and will involve several keynote speakers and opportunities for discussion.
To find out more and book your place for this conference please visit the relevant Eventbrite page.