Bournemouth University signed a Memorandum of Agreement (MoA) with the École Nationale d'Ingénieurs de Brest (ENIB), a school of engineering and one of France's highly selective Grandes Ecoles d'Ingénieurs. 
Partnership with the university has been explored through Professor Fred Charles, who has been working with ENIB since 2014, visiting several times, delivering lectures and collaborating on research in the areas of interactive storytelling, human-machine interaction and virtual reality. A visit to the university to sign the agreement took place in January 2023, where BU staff explored how to grow this partnership in future years for research collaboration, industry engagement, and student mobility.
The BU team was hosted at ENIB by Mikael Guégan, Director of International Relations and Emmanuelle Brévier, International Relations Officer, and met a range of researchers and staff, including the Director, Alexis Michel.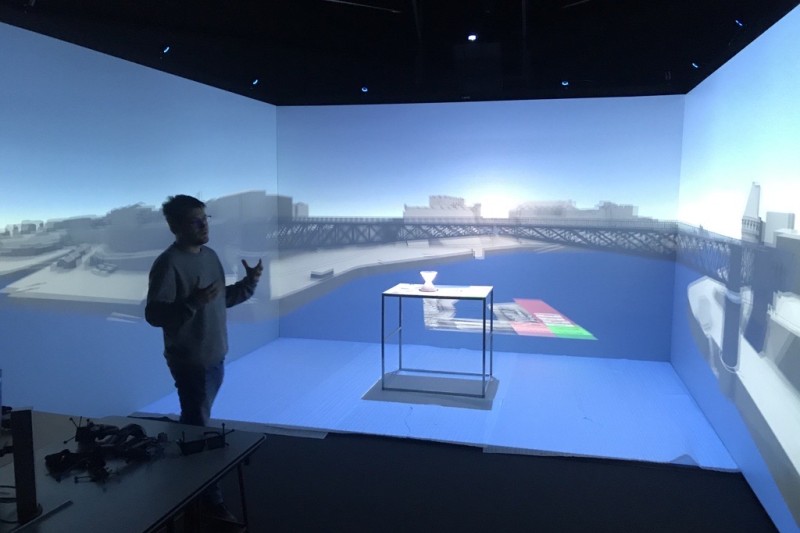 BU colleagues visited the European Centre for Virtual Reality, and ENIB's two research labs (Lab-STICC and IRDL) where they were shown some of the exciting engineering and computing research projects that are underway. 
ENIB is located west of the city of Brest and is surrounded by wild Finistère landscapes with the sea all around, creating opportunity for maritime projects and marine industry collaboration.  A visit to the Brest-Iroise Science Park highlighted these opportunities and provided an interesting model for industry collaboration. The team discussed opportunities for student mobility in both directions between BU and ENIB, using Turing Scheme funding for BU students to undertake research and practice placements in the labs at ENIB. 
Professor Fred Charles commented on the value that this partnership can bring to BU for his department and the wider university.  He said, "ENIB is such an exciting and dynamic environment, where students and academics are truly bringing together world class research, learning and practice across engineering and computing. 
"I am delighted that we can now broaden our research collaboration and enable more student mobility with our friends and colleagues in Brittany."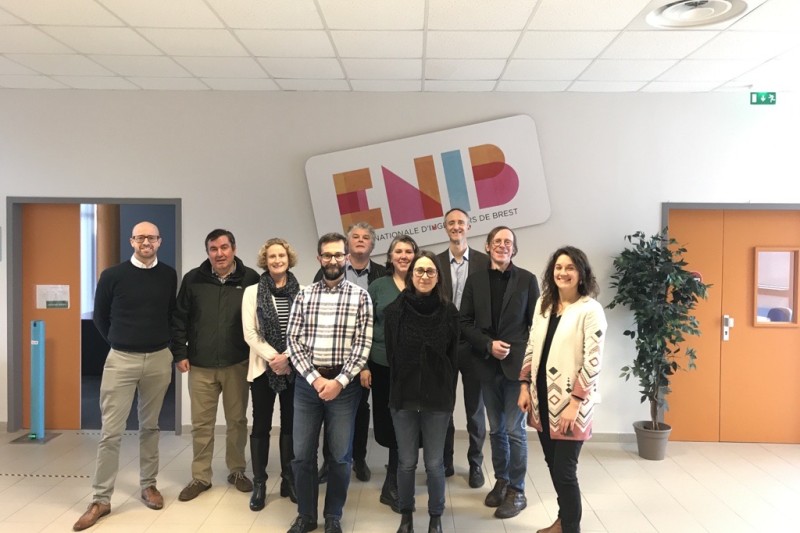 Dr Alastair Morrison, Head of International Partnerships at BU, said, "There are so many similarities between the innovative research at ENIB and our activities at BU, primarily within the Faculty of Science and Technology, with opportunities to grow and expand in exciting directions across all Faculties.  We look forward to our students visiting ENIB over the coming months, and to working with colleagues to explore further collaborative programmes."
ENIB offers undergraduate and graduate courses across engineering and computing and has strong research links with businesses and other institutions as part of the Brest-Iroise Science Park, making it a compelling prospect for BU for further international collaboration. The visit was funded by the Erasmus+ Key Action 103 programme.
If you are interested in finding out more about ENIB and exploring opportunities for research collaboration or mobility, please email [email protected].