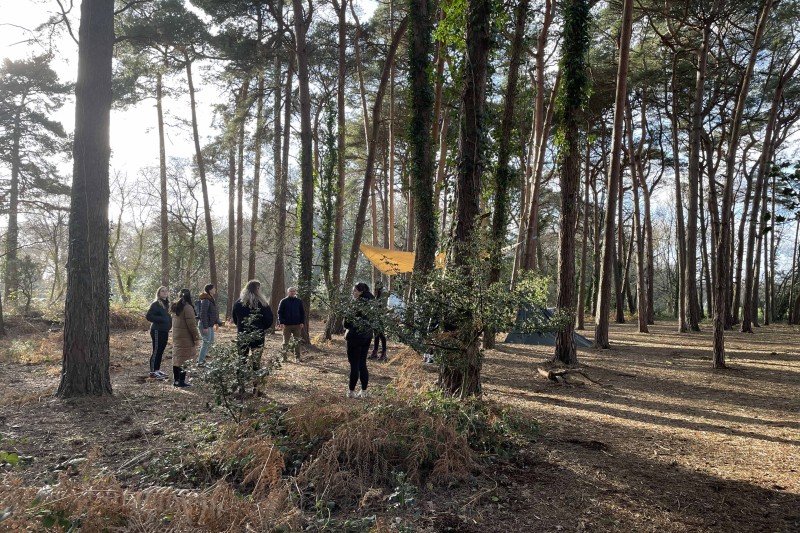 On Thursday 26th January the Department of Sport & Event Management hosted a Dissertation Writing and Wellbeing Retreat at BU's Chapel Gate Sports Ground.  
The Writing and Wellness Retreat was created to provide dedicated writing time and space for students to progress on their projects in a supportive environment, alongside their peers and staff.  
The day centred on quiet writing in a distraction-free setting with a range of activities on offer to support the student's wellbeing and to help them stay focused and motivated.  
Sport Coaching Course Leader, Dr Alice Hunter ran several fitness-based team games using the Chapel Gates sports facilities. There was also a forest bathing workshop which utilised the woodlands at Chapel Gate. During this workshop, students experienced the physical and emotional health benefits of slowing down in nature, learned about where the practice originated, and tried guided mindfulness exercises.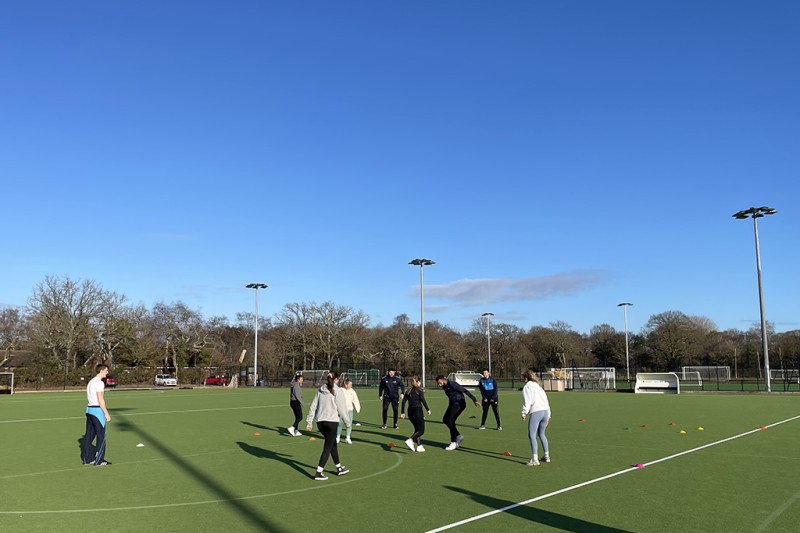 Dr Katherine King, Senior Lecturer in the Sport & Event Department said: "This event was designed to bring final year students and staff together at a key time in their dissertation journey. We are providing a space away from their everyday environment, support from programme staff, and several wellbeing activities using the outdoor spaces at Chapel Gate. We hope they leave the day calm, relaxed, and with a sense of achievement, ready for Semester two."  
Events Management student, Meg Leopold said: "The writing retreat was a fantastic way to start our second semester. It gave us the opportunity to connect with course mates, ask questions to our lecturers and take part in well-being activities. A very beneficial day." 
Sam palmer, Sport Coaching student added: "The writing retreat was amazing, it really helped me to gain more clarity on my dissertation and develop my ideas further with instant help from the lecturers." 
In addition, students could attend a yoga class, staff-led sessions on dissertation ethics and relax in hammocks round a fire-pit to chat with staff about their projects, or simply take a break in the outdoors to help spark their creativity.