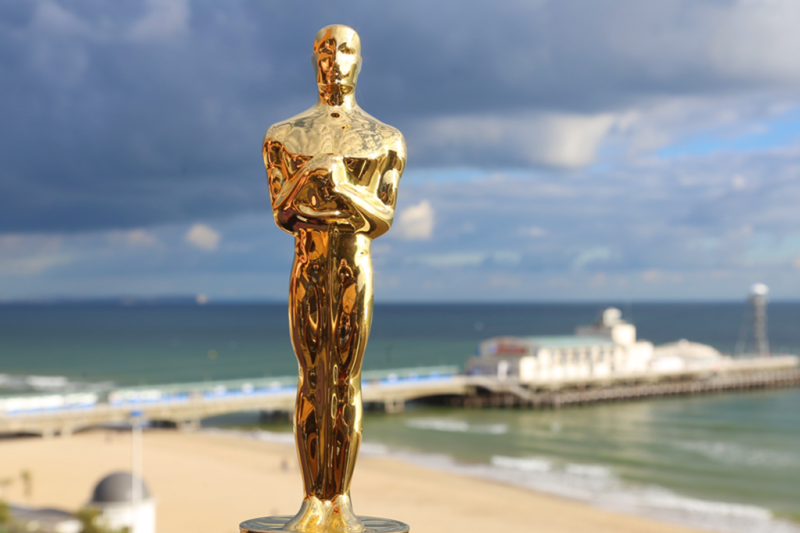 Former Bournemouth University student Anders Langlands will have a busy time as the films awards season approaches, after being nominated for an Academy Award and a BAFTA.
Anders, who studied Computer Visualisation and Animation at BU between 2000 and 2003, has been nominated in the Best Achievement in Visual Effects category at both ceremonies for his work on The Batman.
"It felt great when I heard of the nominations," said Anders. "It really is getting judged by a jury of your peers and it's a huge honour to have our work on The Batman recognised in this way," he added.
This is the third Oscar nomination for Anders after he was also on the list of nominees in 2021 for his work on Mulan and in 2016 for The Martian. It is also his third BAFTA nomination after Mulan and X-Men: Days of Futures Past in 2015.
Looking back at his time in Bournemouth, Anders said, "What I loved about the course at BU was that it gave me a solid foundation in a broad range of fundamental skills, which have served me well over the last twenty years. 
"Bournemouth's propensity for sideways rain that destroys any umbrella also prepared me well for living here in Wellington, New Zealand."
He has been nominated alongside Russel Earl, Dan Lemmon and Dominic Tuohy and the importance of being a good team player is his main message to the next generation of special effects experts at the university.
"The one piece of advice I always proffer is 'be nice'. Whether you're going into visual effects, animation or games, it's a team effort and being the sort of person that other people want to work with will get you a long way.
"Also, keep learning! Now more than ever, the industry is changing at a breakneck pace and the way we do things in ten years is likely to be quite different from what we do now. It's an incredibly exciting time and the things we're starting to be able to do now would have seemed like magic to me when I was a fresh graduate."
The BAFTA Awards ceremony will be held on Sunday 19th February and the Academy Awards take place on 13th March.