On Tuesday 7th February the Business School held a Project Clinic in Dorset House, Talbot Campus.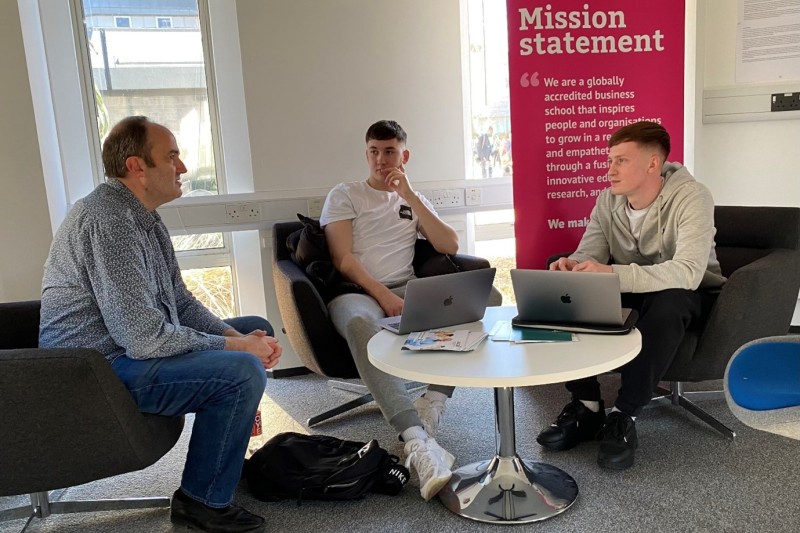 The walk-in clinic was created to offer final year Business & Management students support and guidance with their research proposals. The concept of the clinic was designed to enrich the student project experience and provide an opportunity for students and staff to collaborate in a relaxed and informal environment.
The Business School Projects Officer, Wendy Bardsley was delighted to see the students making the most of the two-hour session:
"We realize that some students struggle to get started with their final year project and often need clarification and reassurance with their research aim and objectives prior to submitting their proposals. We also recognise the process can be isolating for students therefore the clinic offers a space which aims to inspire, support and motivate students with their project journey."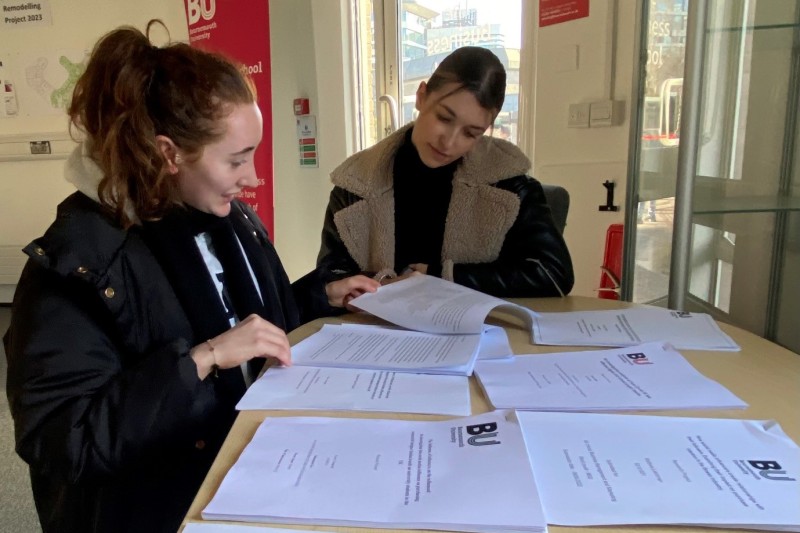 Final Year Research Project Unit Leader, Dr Simon Roberts, Final Year Programme Co-ordinator, Dr Sarah Leidner and Interim Deputy Head of Department for People & Organisations, Dr Tim Gale enjoyed being part of the unique event and felt the students benefited from face-to-face discussion and sharing their ideas with their peers. The team ensured the session was not designed to replace meetings with the student's individual supervisor but to complement existing support on the student's programme.
Research Project Unit Leader, Simon Roberts was pleased to see his students attend the clinic: "It was good to see a variety of students use the session to discuss and share their initial research ideas. This clinic was a way of answering generic questions relating to proposals and sharing good practice. Our aim was to offer a morale booster for those who really needed it."
Final year Business & Management student, Jack Crane, was struggling with the focus of his study and welcomed the opportunity to discuss his concerns with Dr Sarah Leidner:
Jack said: "The clinic has helped answer my questions and queries I had with my research topic. I was unsure with the structure of the proposal and I needed clarity with my research area which relates to football and economics. Having talked to Sarah I now have greater emphasis on the areas I need to focus on and feel confident in submitting my proposal."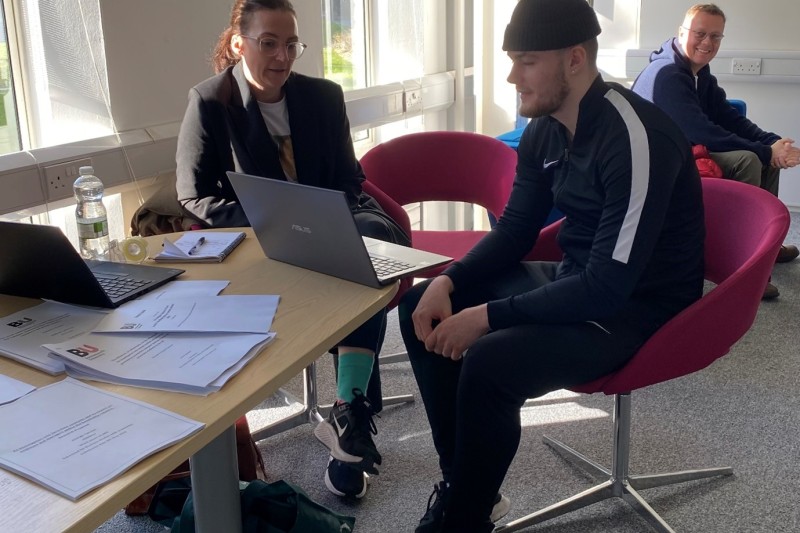 Following the success of the walk-in Project Clinic, the Business School has created a schedule of weekly project and dissertation clinics in 2023 for all BU Business School students which aims to offer a positive and supportive research experience.