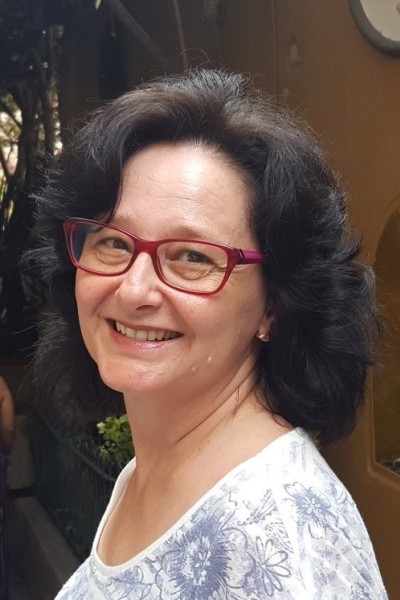 Dr Svetla Stoyanova-Bozhkova from Bournemouth University's Business School is one of almost 5,000 business leaders that have signed up to a national scheme to become mentors to small businesses. 
Svetla, who is Deputy Head of Department in People & Organisations, will volunteer as part of the government-backed Help to Grow: Management course to give back to the UK's small and medium sized business community. 
Her professional experience spans a variety of industries including manufacturing, hospitality, transport, construction, real estate, medical services and alternative energy sources, where she set up and managed departments including PR and marketing and research and development.
She said: "I have been involved in business mentoring through the Chartered Management Insititure scheme for nine years. This gave me the opportunity to mentor aspiring entrepreneurs, small business owners, as well as middle and senior managers from organisations such as Unilever, leading UK universities and professional bodies.
"It was rewarding to see these individuals change their way of thinking, gain confidence, build their leadership skills and, ultimately, succeed in their careers. I witnessed first-hand the positive impact of mentoring on people from different generations and walks of life, and it is a rewarding experience.
"It may sound a cliché, but a good mentor must possess genuine interest in others and a desire to help others grow and develop. Being empathetic is a key attribute. It is important to be able to act as a sounding board, a discussion partner and a critical friend. A good mentor should bring a lot of experience and be well connected."
"For me, the best thing is that sense of pride in seeing others achieve their goals and aspirations, being part of their achievements and feeling their recognition and gratitude. The biggest challenge?  It can be easy to get carried away and offer consulting solutions instead of guidance."
The Help to Grow: Management Course offers senior business leaders one-to-one support from an experienced and fully rated business mentor included in 50 hours of leadership and management training across 12 weeks, with the government covering 90% of the costs involved. Bournemouth University's Business School is one of 50 centres where training is delivered and Svetla will be be delivering the "Organisational Design" module in May.  
Emma Jones, founder of small business support platform Enterprise Nation, part of the consortium of businesses contracted to recruit volunteer mentors for the course, said: "It's so important right now for businesses to be able to access high quality support like this. Building a national network of mentors is a real legacy for the UK's small business community.
"The Help to Grow: Management Course online platform allows businesses to find the perfect mentor so they can start to put what they have learned into practice."
A digital platform pairs businesses with mentors based on location, sector, and mentoring support required. Mentors sign up on a voluntary basis and offer a commitment of 10 hours, over 12 weeks, plus time to engage in training offered by the Association of Business Mentors.
Led by business support group Newable and including Enterprise Nation and the Association of Business Mentors the consortium has been appointed by the Government to develop a national network of business leaders and experts like Svetla, who will share their skills and experience with firms on the practical management training course.