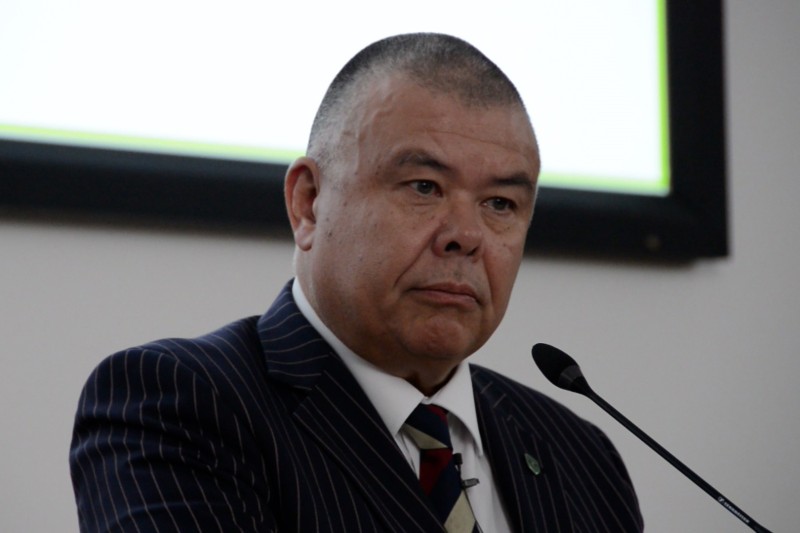 Former Deputy Chief Medical Officer, Professor Sir Jonathan Van-Tam, gave a public talk at Bournemouth University to share his experience of advising the Government, and the public, throughout the COVID-19 pandemic.
Sir Jonathan - currently Pro Vice-Chancellor for Medicine and Health Sciences at the University of Nottingham - became a household name during the pandemic from his appearances at the daily Downing Street briefings, where he was known for his clear and down to earth communication style, and not being afraid to address uncertainties and difficult subjects.
During the talk, which was also streamed online to the public, he gave insights to how he and his team provided their advice to inform the government's decision making over the course of the pandemic and reflected on the importance and clear communication of science to the public. He explained how his aim was to maintain public calm and confidence and explain the journey ahead, whilst being clear about the challenges.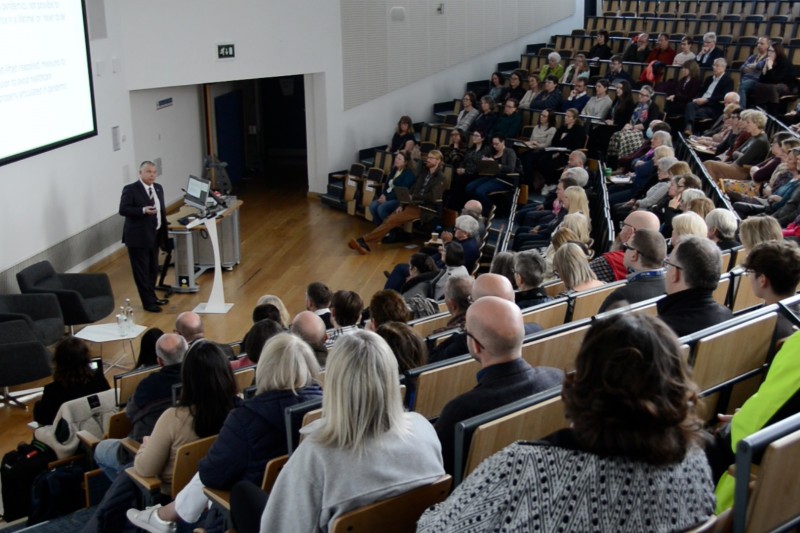 One of his key reflections was to be prepared to deal with future pandemics. "This is not a scenario that could never happen again," Sir Jonathan said. "We need to prepare ourselves for future pandemics which are as severe as the one we have just encountered, which was in turn as severe as the one that we had in 1918. The notion that this is a 'once in a lifetime' event is not true. Once in a political lifetime perhaps, but not once in the lifetime of a young scientist who has just completed their training!"   
Sir Jonathan then explained how public health policy transitions from the beginning of a pandemic when there is very little data, no known treatments and vaccines are potentially years away, to a time when there is a wealth of data, a number of drug treatments and a mature vaccine programme. "As this happens, the public health response can move from a reliance on social interventions to a greater focus on clinical interventions," Sir Jonathan explained.
"That is exactly what happened during the COVID-19 pandemic. People such as Professor Sir Chris Whitty were very clear from the beginning that that was what needed to happen. The difficulty was knowing how soon it would happen and how to manage that transition in a way that was the least harmful," he added.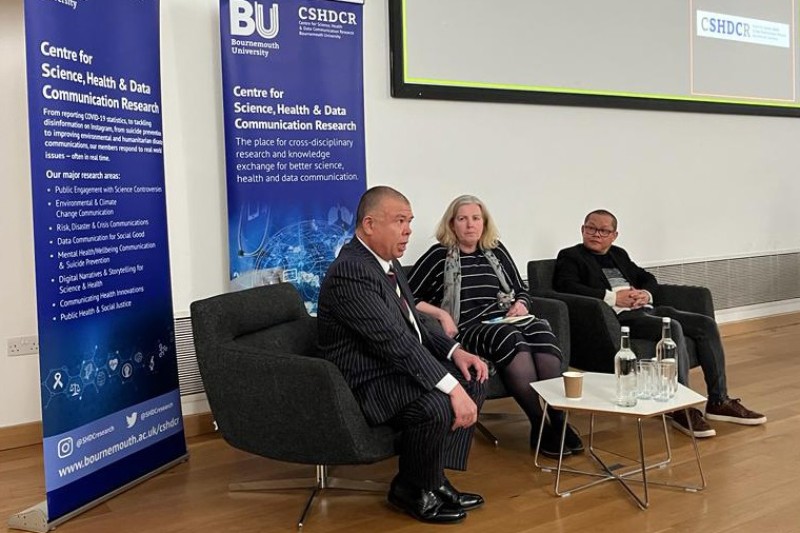 Professor Sir Jonathan Van-Tam, Dr Ruth Williamson (UHD Chief Medical Officer), Prof An Nguyen (Faculty of Media and Communication)
He also described how the process of formulating advice for ministers worked. "SAGE's job was to gather scientists to get a central view of what the science was telling us at a certain point in time, and to lay out the uncertainty around that scientific view. We had people who thought we were doing far too much and other people who thought we were doing far too little and those voices are in room at the same time as that moderated central ground which SAGE tries to find," he said.  
He reflected that providing advice from imperfect information was challenging but the reality, and that clearly communicating uncertainties was vital – both to government and the public.  
Reflecting on his role as an adviser to government, Sir Jonathan explained two very key principals – advisers advise and ministers decide, and the importance of speaking truth to power. Whilst it was right that the people who we elect made the decisions, based on several factors as well as the public health advice, he explained it was vital to provide straight and clear advice to avoid ministers making wrong decisions based on incomplete information.
Moving on to the vaccine roll-out, Sir Jonathan discussed the success of the Vaccine Taskforce, led by Dame Kate Bingham, whose background as a venture capitalist made her the right person to lead the strategy to purchase and deploy vaccines at scale and quickly. He reflected that this success was down to having a clear mission, working at speed – but not cutting corners, and being allowed to take risks.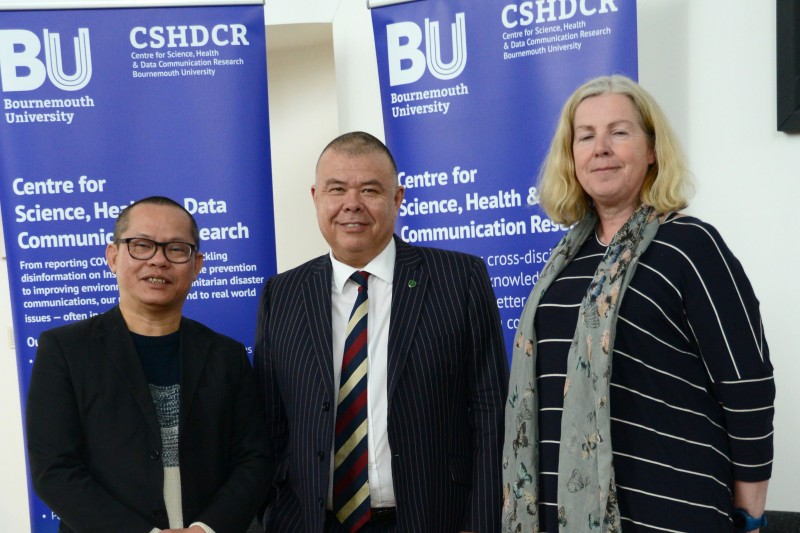 The success of the vaccines could be seen when the wave of the omicron variant emerged in late 2021. This did not provide the same challenges to the health system and the key metric was the protection against hospitalisations because of vaccination.
Describing this with one of his trademark metaphors, Sir Jonathan explained that as advisers they were most interested in the tip of the iceberg – the numbers of fatalities and hospitalisations. Throughout the roll-out of vaccines and antiviral treatments, he explained that they had pushed the iceberg further into the water, leaving a smaller tip poking out. 
Sir Jonathan explained that at this point, in February 2022, the data showed that the lethality of COVID-19 was in line with seasonal flu, meaning it was the right time for COVID restrictions to be removed.  
Watch Professor Sir Jonathan Van-Tam talk more about his approach to science communication in the video below: