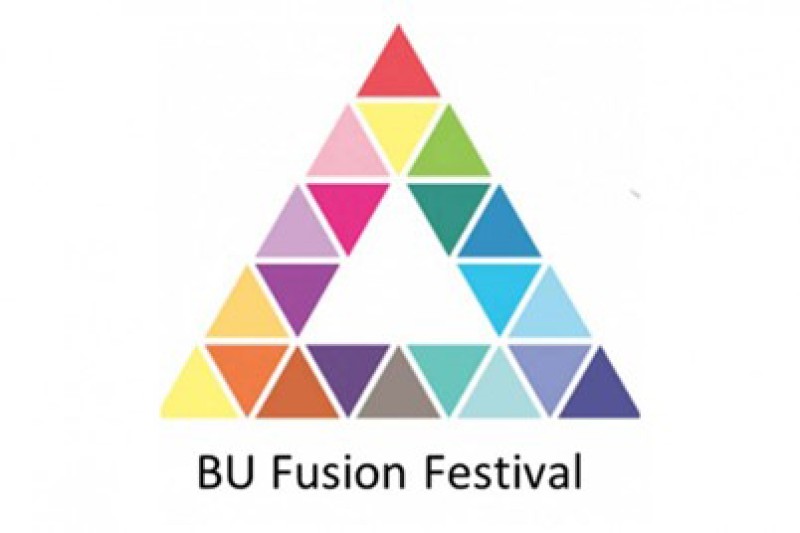 The annual Fusion Festival returns with a range of events, organised by Events Management students in partnership with external stakeholders. The festival is being supported by the Live Event teaching team, including, Dr James Obiegbu, Dr Aravind Reghunathan, Dr Julie Whitfield and Arkadiusz Tomasz.
In celebration of the fusion between research, education, and professional practice at BU, from Tuesday 2 May to Friday 14 May, nine events will take place in venues across Bournemouth, organised by Events Management students.
The Events Management students have worked with staff, charities and businesses, demonstrating their skills and abilities to plan and co-create events that respond to an organisation's specific need.   
Dr Aravind Reghunathan, Lecturer in Experiential Marketing and Management said "The Fusion Festival provides a platform for BU Events Management students to apply their course learnings on live events conducted for our external partners. The projects expose them to the challenges of planning, organising, staging, and evaluating a variety of events such as fundraisers and brand activations. Students also get to engage with the local communities and demonstrate their employability skills to a wider audience through these events." 
The live events are an integral part of the student learning experience and provide an opportunity for students to represent themselves, the Department of Sport & Event Management and Bournemouth University. The events provide a practical focus for the application of knowledge and skills acquired from within the Live Event unit on the undergraduate and postgraduate Events Management degrees and are designed to enable the development and use of event management skills in a real environment. 
Second-year Events Management student Ella Corbin said: "My team and I are excited to be developing and delivering an event in aid of Centrepoint charity, who support thousands of teenagers and young adults affected by youth homelessness each year. The process has been a fantastic learning experience and has put everything we have learned into practice, and we are really excited to host our music event to fundraise for our client." 
To find out more information, or to book any of the Fusion Festival events, please visit the following events pages:    
Beryl Health and Sustainability Day – 2nd May 9:00-17:00 – Talbot Campus, BU 
Learn how to use Beryl Bikes and explore Bournemouth by joing the Beryl Health and Sustainability Day where students have partnered with Beryl Bikes to teach you everything you need to know.  
Pub Quiz and Raffle for Dorset Cancer Care Foundation - 3rd May 19:30 - O'Neill's Bournemouth 
In support of Dorset Cancer Care Foundation, join this King's corornation colour-themed pub qui with raffle prizes to be won.  
Tropical Bottomless Brunch and Garden fiesta – 5th May 13:00 - 17:00 then 21:00 - 3:00 – Aruba, Bournemouth. 
A day and night of food, drinks, signature cocktails, dancing and a raffle, in aid of Dorset Cancer Care Foundation. There will be 3 different DJ sets throughout the evening, tropical and fire dancers and more.   
All Jokes Aside Comedy Night in aid of Centrepoint UK – 4th May 19.30 – 22.30 - The George Tapps Bournemouth 
In partnership with Centrepoint Youth Homeless Charity, All Jokes Aside is a comedy night hosted at The George Tapps with local comedians. 
Beat the Lecturers Charity Quiz Night - 2nd May 19.15 - The Slug and Lettuce, Old Christchurch Road.  
Go head-to-head with your lecturers in a quiz! This interactive charity quiz night supports the Naomi House and Jacksplace charity.  
House of Grooves, in aid of Centrepoint - 5th May 22.00 - Revolution, Bournemouth.   
Get your groove on at this House & Disco event on Friday 5th May at Revs, featuring performances from some of Bournemouth's best DJ's. In aid of Centrepoint, a charity who supports people affected by youth homelessness. 
Roll the Taco with the Friendly Food Club – 4th May 12:00 – 14:30 - Talbot Campus, BUBS Kitchen PG73.  
Come and Roll the Taco with the Friendly Food Club! It's a free event with the chance for you and your friends to learn how to prepare a budget-friendly Mexican dish while celebrating Cinco de Mayo. Raising awareness of SUBU's Community Kitchen by donating a non-perishable food item.  
'Rep Your Flag' International Student Night in aid of raising funds for the Syria-Turkey Earthquake Appeal – 4th May 21:00 - 02:00, The Old Fire Station (36 Holdenhurst Road), Bournemouth 
Join us for an international postgraduate student's nightclub event under the "Rep Your Flag" theme, where your cultures and national identities are honoured and celebrated. 100% profits will go straight to the Syria-Turkey Earthquake Appeal through the British Red Cross. 
 
Cardiopulmonary Resuscitation (CPR demonstration) - 14th May 14.00 - 17.00, Joseph's Steps, Bournemouth Beach.   
This free event is being hosted at the Bournemouth Lifeguards Corps Hut at Joseph's Steps, Bournemouth Beach. Come and watch the Bournemouth lifeguard's Corps demonstrate CPR.