A BU expert is supporting a key regeneration programme for the Palace of Westminster estate. 
Professor John Oliver spoke at a UK Parliament event to launch a new community of practice for the delivery of the major £6bn Restoration and Renewal programme for the Palace of Westminster estate.
The one-day event was launched by the Centre of Excellence, Enterprise Portfolio Management Office and included keynote addresses by the Chief Operating Officer (House of Lords) and a range of internal and external experts on project delivery and digital transformation.
Professor John Oliver also delivered a keynote to more than 60 delegates on 'Harnessing the Power of Scenario Planning' which presented the findings of his scenario-planning project that ultimately developed a mission, vision and strategy for the House of Commons Library Service in UK Parliament.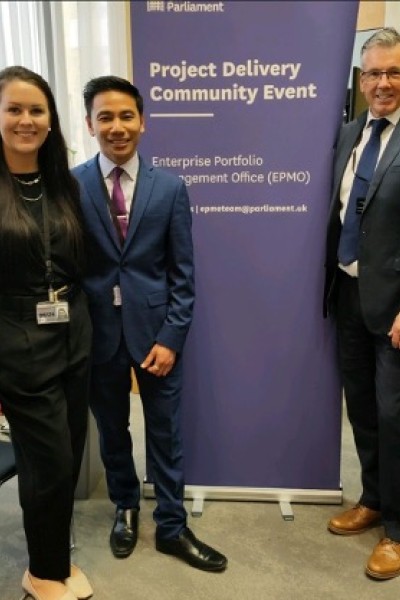 Speaking after the event Professor Oliver, a professor in media management, said, "My role as an advisor on parliament's Horizon Scanning Committee means that I provide strategic advice to the Parliamentary Office of Science & Technology on the development of policy and practice on different 'futures thinking' methodologies. The launch of the new community of practice for Project Delivery also means that my role extends into the implementation of futures thinking and how to manage organisational uncertainty."
More information about BU's links with Parliament can be found on the BU website.