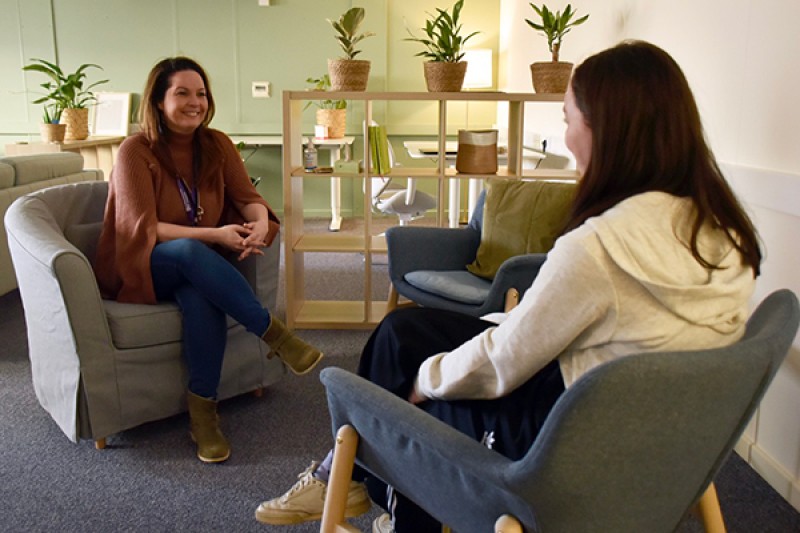 Come and meet the team at the University Retreat. Pop in for a tea or coffee, the chance to look around and meet the staff and volunteers, without any commitment or expectation. You can find out more about the service and what to expect, if you need to use it in the future.  
As part of Mental Health Awareness Week, we are opening the doors for any students or staff to come and have a look around. Come and join us on Monday 15 May, Wednesday 17 May and Friday 19 May from 11.00am until 1.00pm for our open days. You can find us in the Tolpuddle Annex 2 at Talbot Campus. 
The University Retreat is a drop-in service for students from all three Bournemouth universities: BU, Arts University Bournemouth (AUB) and AECC University College. It opened in February, providing a welcoming, safe space for any student who needs face-to-face support six days a week. If you feel like you are struggling with your mental health and potentially approaching a point of crisis, then this service is here to support you. You don't need an appointment; simply come in and talk to one of our friendly team. The University Retreat is open Monday to Saturday from 2pm until 9pm.