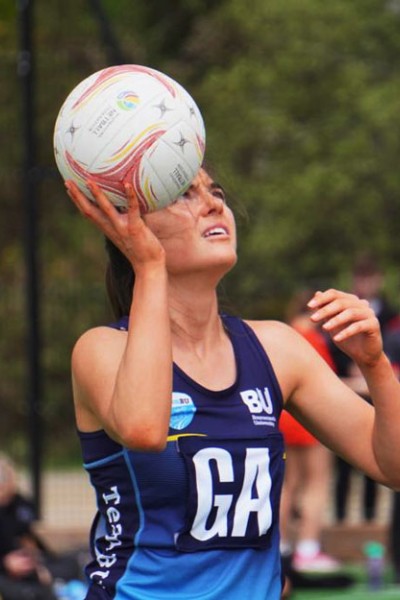 BU emerged victorious, winning 16-9 across all the sporting fixtures that took place over two days.
Varsity is a yearly tradition that sees students demonstrate their skills and determination from first teams representing their college, or university by competing across all disciplines. 
More than 2000 students from BU and neighbouring university Southampton Solent celebrated the end of the sporting season by holding an indoor event in Solent and an outdoor competition at BU's Chapel Gate venue. 
Over 1300 athletes competing in more than 20 sports including women and men's football, rugby, hockey, tennis teams battled for the varsity trophy, with BU emerging victorious. Despite the threatening rain, American football and lacrosse matches also took place, and audiences enjoyed choreographed cheerleading displays from both university teams.
TeamBU continue their unbeaten run of success demonstrating their courage and endurance in matches that saw both universities display high levels of sportsmanship. 
Michael Barry, Assistant Head of Sport (Student Sport & Outreach) at SportBU, said: "It was a wonderful couple of days and was great to see so many students involved. So many had never seen the event before, so for them to get back in front of the crowds was brilliant and hopefully an experience that will stay with them." 
You can see highlights of the varsity event in this short video: