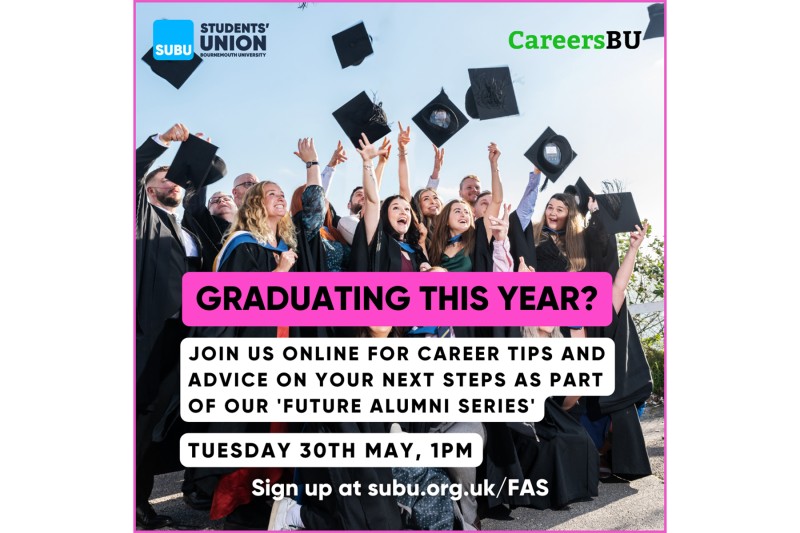 If you are nearing the end of your final year at BU, join us on Tuesday 30 May for support on your next steps after your degree.
We are hosting a joint online event with SUBU between 1pm and 2pm on Tuesday 30 May specifically to help you make a smooth transition into life after university.
Expect to learn about the careers advice and guidance available to you after completing your degree, the different ways to access live job vacancies as well as how to make the most of the BU alumni network to push your career further.
My advice would be this is the start of learning not the end. Never stop learning." Gareth Pugsley, BA (Hons) Business Studies, 2012 
Book your place for our online event now to attend.
Find out more about our joint BU and SUBU Alumni Futures Series event on Eventbrite.