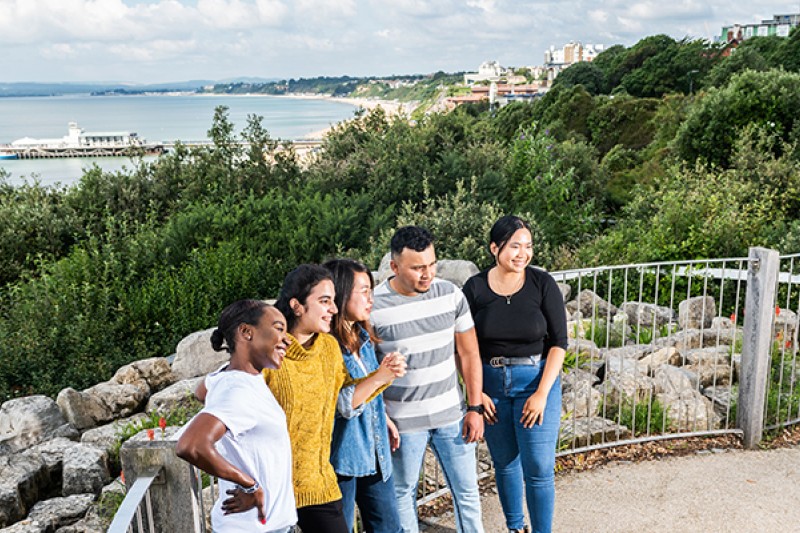 We want to better understand your experiences as an international student at BU.
If you are an international student currently studying a BU programme, we invite you to complete our short survey to share your experience of student life in Bournemouth before 30 July.
In particular, we want to explore what more we can do to help you settle in after arriving in Bournemouth. The survey will include some short questions on: 
Your travel and arrival 
Living arrangements 
Health, leisure, and wellbeing 
Jobs and income. 
We want all of our students to have the best experience whilst at our university. Your feedback can help to improve living experiences for international students in future both in Bournemouth and elsewhere in the UK. We want to get a picture of what is happening for international students across the country. This survey will help us to do this, as it is being run across multiple universities. 
The survey is being run by Unipol Student Homes, which is a unique student housing charity that provides help and assistance to students and advocates for quality living standards.
---
Your privacy 
Your responses will be treated in the strictest confidence - we want you to be as honest as possible. 
You will not need to provide your name, address, or any contact details to take part in this survey and everything you say will be completely anonymous. 
All anonymous data will be collected and analysed by M·E·L Research, an independent research company. They will then produce a report, taking data from students across a number of university partners, to provide an overall national picture. It is this report which will be shared with us at BU. If you would like to find out more, you can read M·E·L Research's privacy policy.