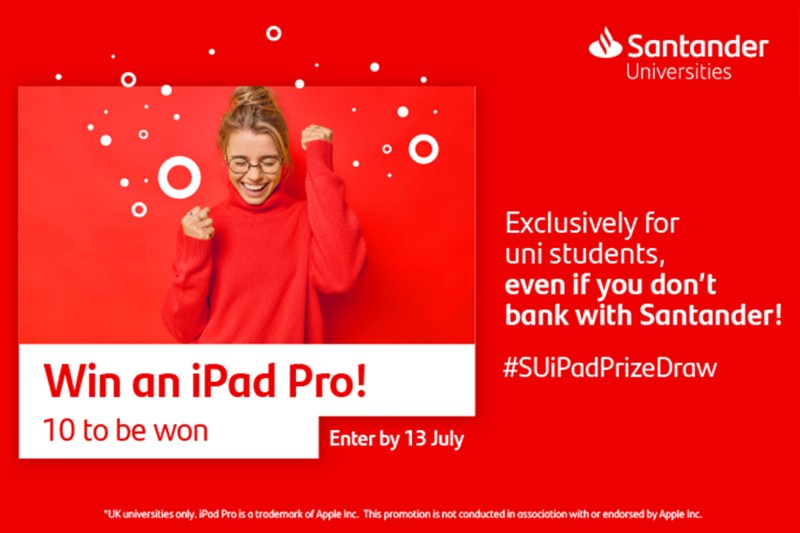 As part of BU's partnership with Santander Universities, we are inviting students to enter a free prize draw to win one of 10 iPad Pro tablets.
The draw is the latest in a series of initiatives by Santander Universities to help students get the tools they need to succeed in their studies.
Students at any higher education institution are eligible to enter, including undergraduate, postgraduate, part-time and full-time – you do not need to bank with Santander.
The competition closes at 11pm on 13 July 2023, and you will need to register for the Santander Scholarships Platform and verify your email address before entering.
Once applications close, Santander will select 10 students at random.