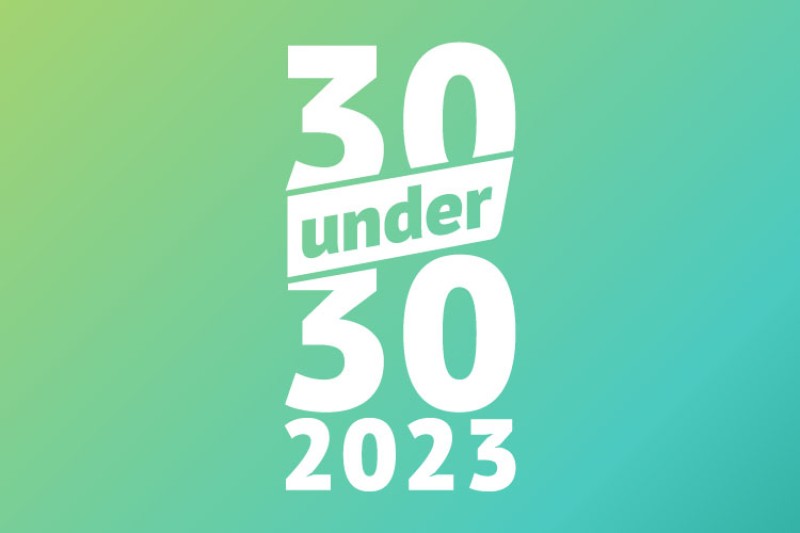 In 2020 we launched our first 30 under 30 competition, to celebrate BU graduates aged 29 and under who are making a big impact in their careers. We were overwhelmed by the response and the announcement of our 30 finalists generated our highest ever levels of social media engagement.
After a break last year, we are now ready to launch our 2023 competition. We are excited to hear from recent graduates who are using the skills and experiences gained at university to achieve big things.
We want to hear from people who represent the diverse mix of BU's student and alumni community and who work across all sectors.
Here's what two of our previous winners had to say about the experience:
"It was an absolutely incredible feeling to be selected as a 30 Under 30 finalist in 2020 and is one of my proudest achievements to date. I wholeheartedly encourage all alumni to reflect on the lasting impact you have had through the fantastic work and projects you have undertaken since graduation (no matter how big or small!) and nominate yourself!"
Ferris Di Valentino
"It was a real honour and privilege to be recognised as part of BU's 30 under 30 campaign, alongside incredibly talented graduates from a wide range of industries. I felt incredibly proud and grateful. If you're a BU graduate making a real difference with your degree, don't hesitate to apply. It boosts your confidence, credibility and demonstrates to other students that they have the potential to do great things in their field too!"
Priyanka Sharma
To enter yourself, simply complete this form - including a short testimonial from a manager or colleague - and submit it by Friday 7th July. We will let you know if you've been chosen before releasing the details of 2023 finalists later in the year.