Dr Heidi Singleton, a Lecturer in Children's and Young People's (CYP) Nursing at BU was Sigma Europe's recipient of the Emerging Nurse Researcher 2023 Award.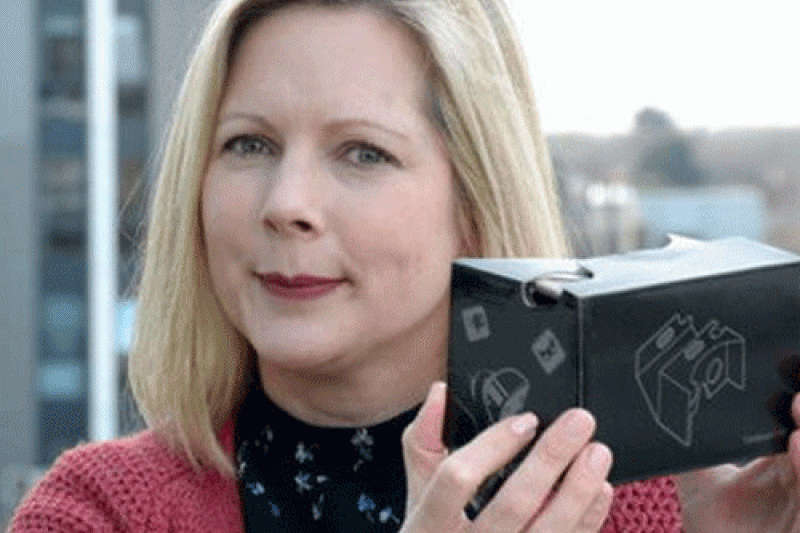 The Sigma Emerging Nurse Researcher Award recognises early career nurse researchers whose work has significantly influenced the nursing profession. Dr Heidi Singleton won this award for her work combining evidence-based practice with innovative ideas to adapt to the changing nursing landscape.
Previously, Dr Heidi Singleton trained as a CYP nurse at the University of Surrey and worked as a Research Assistant at the University of Southampton School of Nursing. After this, Dr Heidi Singleton obtained a Post Graduate Certificate of Education and a master's degree in education before completing her PhD at BU.
During her PhD, Dr Heidi Singleton researched how technology can improve student nurses' understanding of complex concepts, such as diabetes. Her work focused on blending real-world practice methods with emerging technologies to develop nursing education in line with how the world is developing and changing.
Dr Heidi Singleton commented: "I feel very honoured to win the Emerging Nurse Researcher Award for the Europe Region. As a new academic, I have looked up to seniors who have demonstrated excellence in their research and publications. It's a privilege to share my research and that of my brilliant team with the world. Hopefully, this can be a good building block for my future research plans."
Other research areas Dr Heidi Singleton has explored include how technology can be used therapeutically, for service improvement, mental health and anxiety, especially in children and young people. Areas she has researched include the psychological impacts of eczema, innovation in nurse-led skin cancer clinics, improving early intervention services and vaccination and hospital appointment anxiety.
Find out more about the Department of Nursing Science.