The Department of Nursing Science integrates expertise in three fields of the Nursing and Midwifery Council's (NMC) approved pre-registration nursing programmes in adult, children & young people, and mental health nursing.
We also have a portfolio of Continuous Professional Development (CPD) programmes for qualified nurses such as Advanced Clinical Practice, nurse prescribing and return to practice programmes, as well as a suite of CPD units.
The department works collaboratively with local and regional health and social care providers to provide high-quality education, professional practice development and research that meets the needs of the evolving healthcare sector and supports excellence in practice, to the benefit of all those who access healthcare. At Bournemouth University we are committed to promoting the effective integration of education, research and professional practice.
We are an established, vibrant and supportive academic community of staff, clinical practitioners, students and service users. Our team of highly qualified nursing staff and social scientists are committed to developing the next generation of outstanding, skilled and compassionate practitioners, having been engaged in developing the nursing workforce for over 25 years.
Our high graduate employment rates confirm that our graduates meet the expectations of the workplace on completion and many come back to us to continue to study and develop themselves after qualification.
The department is also committed to developing a strong research foundation with a track record for undertaking and publishing our research and applying this through our teaching and influence on nursing practice and policy. Much of our research is developed through our Nursing for Long-Term Health Research Centre which investigates the development of nursing practice and the nursing workforce, especially to support the wellbeing of those with long-term or chronic health issues.
This is complemented by our work with other multidisciplinary research centres operating across the Faculty of Health & Social Sciences. We collaborate also with nursing and other health science groups, nationally and internationally.
Professional bodies and accreditations
Our courses
Apprenticeships
Undergraduate degrees
Advanced standing courses
Postgraduate taught courses
Postgraduate research
Continuing Professional Development (CPD)
View all of the department's staff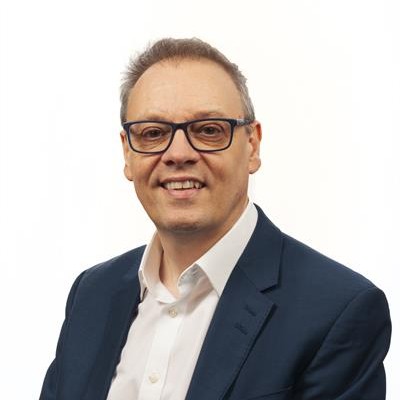 View all of the department's staff
Professor Steven Ersser Head of Department & Professor of Nursing & Dermatology Care/NLTH Research Centre Co-Lead
We are committed to developing educated, caring, analytical and ambitious nursing graduates and postgraduates, that are committed to making a positive impact on the quality of health care services worldwide.