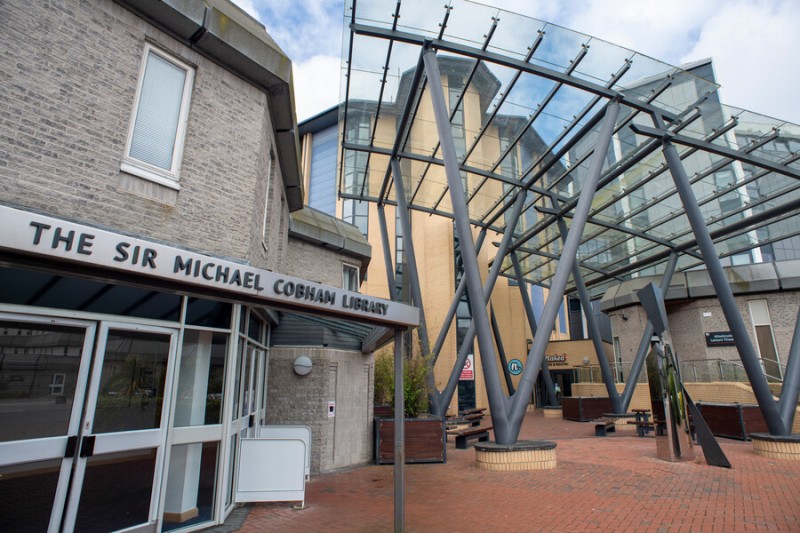 As part of our commitment to improving student and staff experiences, we are remodelling Talbot Campus. We have also been working on improving the accessibility and facilities in the Sir Michael Cobham Library (SMCL). 
The works to install a second library lift are now underway. The next phase of the works being carried out in the Sir Michael Cobham Library is detailed below. Make sure you are aware how this might affect you over the summer months.
Works starting from Monday 2 July
Following the completion of the second floor works last week, furniture will be set up this week. The second floor may not be a silent study area during this period. 
Works will also start on the first floor to install new group study rooms and prepare the opening into the building for the new lift. This work will take three weeks to complete. During this time, the third and fourth floors will be available as silent study areas.  
Works on Tuesday 4 and Wednesday 5 July
On Tuesday 4 July and Wednesday 5 July, there will be noise created from works being carried out to the library walls. If you are able to, please work elsewhere if you think you will be disturbed by the noise.  
Installing the new, improved entrance to the library from 10 July
From 10 July, for a period of six weeks, access into the Sir Michael Cobham Library will be through the Café Nero side entrance. 
For the duration of these planned works to the ground floor of the building, the main entrance will be closed. 
The main entrance is being replaced by a split entrance design which will help address problems with cold temperatures in the library over winter. We will also be renewing the signage to the building at this time which will improve the overall appearance of the library. 
If you have any queries during this time, please contact AskBU.