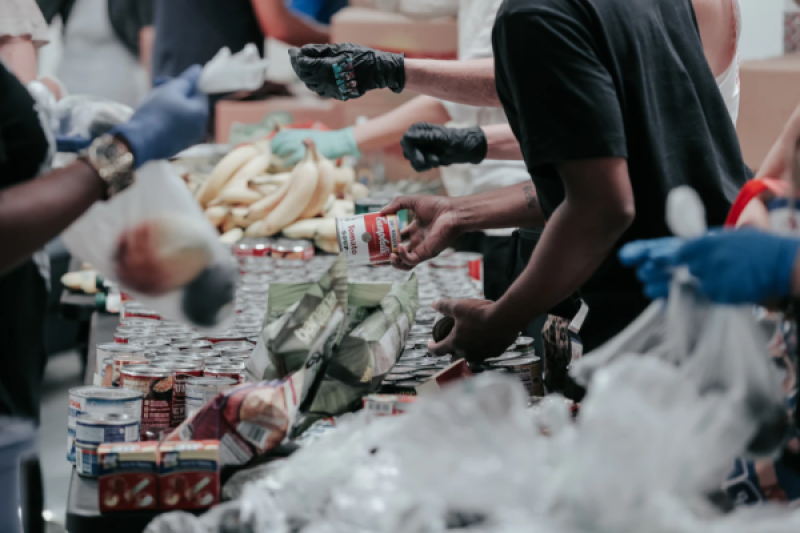 Research conducted by Dr Rounaq Nayak, BU's Senior Lecturer in Sustainability and their colleagues, Professor Heather Hartwell and Dr Jeffery Bray has been featured in the House of Commons, Food Security July 2023 report.
The report stated that "…during the covid-19 pandemic, instances of supply chain disruption leading to food shortages highlighted the fragility of our access to food. Although society has now largely returned to normal, nearly a fifth of households experienced moderate or severe food insecurity in January 2023..." Following a call for evidence, Dr Nayak investigated the impact of the cost-of-living crisis on food security within households accessing food banks and community social supermarkets in the UK.
Key recommendations from Dr Nayak and their colleagues' study included promoting the use and advantages of frozen fruits and vegetables as an alternative to fresh fruit and vegetables. Additionally, community feeding programs should be supported to store frozen fruit and vegetables.
They also encouraged the development of apps to aid the identification of local surplus food in real-time, providing consumers with direct access to available food and providing psychological reassurance of food availability.
Dr Nayak said: "Foodbanks play a critical role in addressing the food insecurity issue in the UK. However, there are many other alternative food support programmes that are doing some wonderful work to address the same issue, while also aiming to create strong and resilient communities - community markets are one such programme. There needs to be further support provided to such programmes to help them become more socially, environmentally, and economically sustainable."
Dr Nayak's research into the future of charitable alternative food networks in the UK was also recently featured in The Conversation.
Find out more about sustainable innovation and learning at BU through the Faculty of Science & Technology.