The British archaeology programme, Time Team is heading into the field for another traditional three-day dig this weekend (15th to 17th September) in Dorset.
The incredible site, brimming with archaeology, was put forward by Bournemouth University's Dr Derek Pitman and Dr Lawrence Shaw, who are both also part of the Time Team presenting line-up.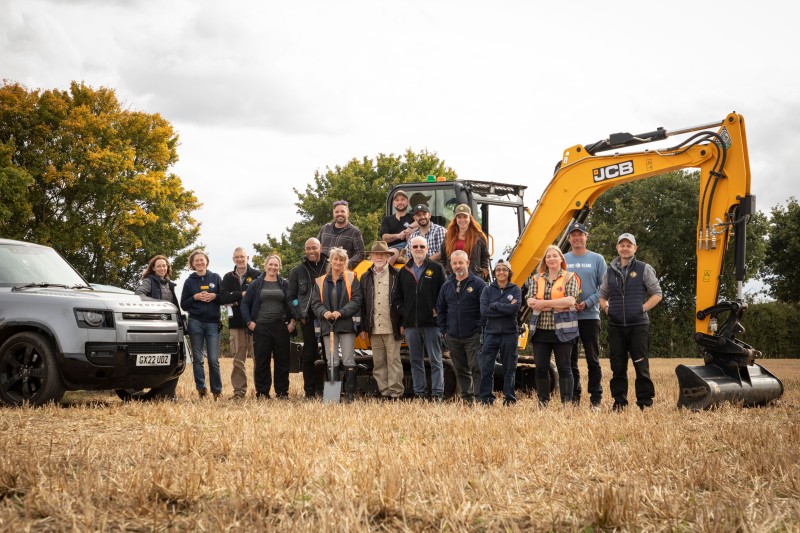 Working together with Harry Manley of Bournemouth University, a single test trench uncovered over 1,000 years of history, bridging the transition from the Iron Age into Roman Britain.
During the Iron Age, some 2,000 years ago, the area was home to the Durotriges tribe, and this site offers excellent opportunities to investigate how they lived and died. Early evidence indicates industrial activity, several phases of settlement and even burials – an extremely rare find for this period in British history.
The Durotriges tribe is explored each year by Bournemouth University students as a part of the Big Dig.
The site is a stone's throw from Poole's ancient industrial harbour at Green Island – the subject of a previous investigation by Time Team, almost 20 years ago. This new excavation seeks to explore possible links between the harbour, and this site, which sits just inland in a strategic position within the landscape.
Dr Derek Pitman says: "As a Dorset boy, I'm thrilled to welcome Time Team to my turf, for what looks to be an incredible weekend. I've honestly never seen so much archaeology in a single trench before, and we think this is just the tip of something much bigger. We're in for a treat!"
The excavation coincides with the 30th anniversary of filming Time Team's first episode, back in 1993, which aired the following year. Time Team's creator and Series Producer, Tim Taylor, says: "We couldn't hope for a better site to celebrate three decades of Time Team. I still can't believe it's been that long, but here's to the next 30 years!"
Many familiar faces are returning, including presenter, Dr Gus Casely-Hayford, Prof Carenza Lewis, Dr John Gater, Prof Stewart Ainsworth and Dr Helen Geake. Guests for the weekend include old Time Team friends, Dr Philippa Walton and BU's Director of Fieldwork, Dr Miles Russell.
Throughout the dig, subscribers to (online membership platform) Patreon will enjoy exclusive daily updates, direct from the site via 'Dig Watch'. These include site tours, Q&As with the team and production insights from the crew. The completed episode will premiere worldwide on YouTube at a later date (to be confirmed).
Tim Taylor says: "It's thanks to our wonderful Patreon members across the globe that Time Team can investigate fascinating sites like this. I can't wait to see what comes up in Dig Watch!"
Find out more about archaeology at BU.