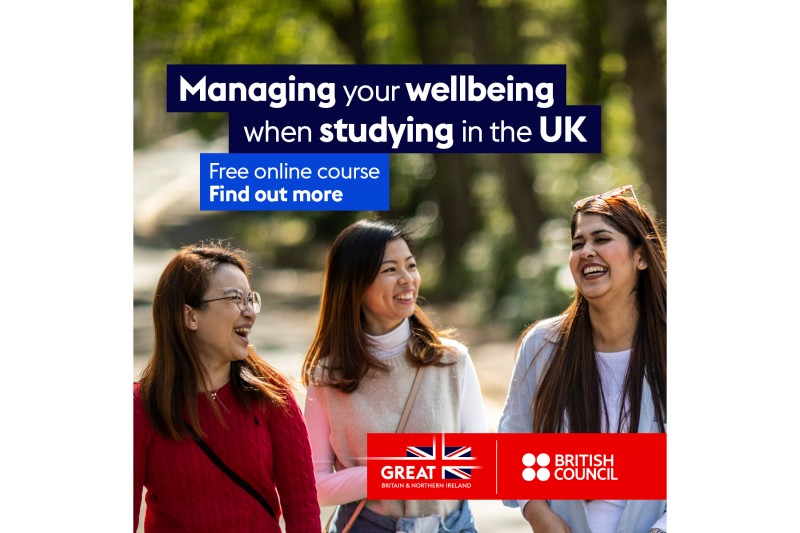 Get help to settle into your studies and life in the UK with the British Council's free online course: 'Managing Your Wellbeing When Studying in the UK.'
Learn to conquer cultural challenges, manage stress, build support networks, understand the UK higher education system and more. Over three weeks the course can help to equip you with the essential skills you need to make the most of your time in the UK.
You can enrol at any time after the course begins and access all the valuable content at your convenience.
Find out more and enrol now on the Future Learn website.