Bournemouth University has retained its Silver rating in the Teaching Excellence Framework (TEF) 2023.
The rating is awarded at university level and lasts for four years from 2023 and is an assessment of all undergraduate courses.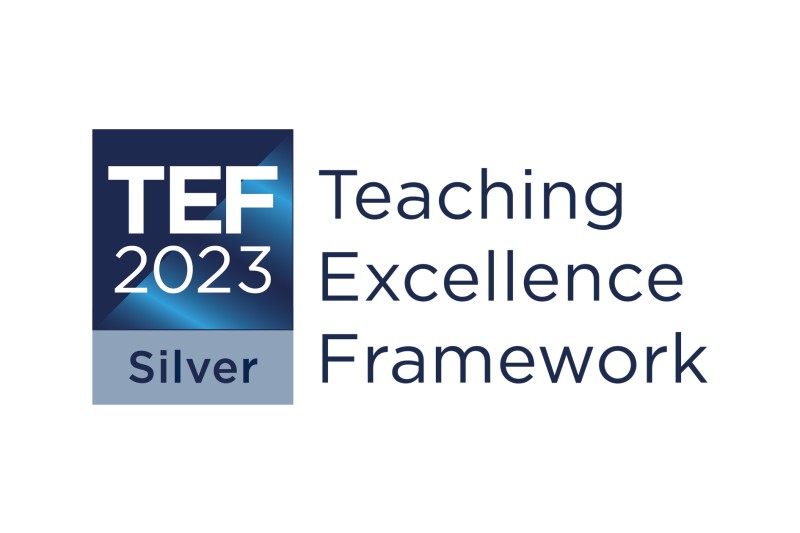 The TEF is a national scheme run by the Office for Students (OfS) that aims to encourage higher education providers to improve and deliver excellence in the areas that students care about the most: teaching, learning and achieving positive outcomes from their studies.
Bournemouth University achieved a Silver rating overall, meaning the student experience and student outcomes are typically of very high quality. In the individual components, BU's student outcomes rating was also Silver, showing student outcomes are typically very high quality, while the student experience rating was Bronze, in recognition that student experience is typically high quality, with some very high quality features at BU.
Professor John Vinney, Vice-Chancellor of Bournemouth University, said, "Retaining our overall TEF Silver rating is great evidence of the impact of our work across BU to ensure a high-quality learning experience and positive outcomes for students at BU through the Fusion of research, education and our work with practice and industry. We are incredibly proud of our students and staff, and our vibrant learning community."
In awarding BU the Silver rating, the judging panel noted BU's commitment to inspire learning, advance knowledge and enrich society, and BU's Fusion strategy, which blends research, education and practice to give students a rounded experience at university, while the university looks to address real world problems through its commitment to the UN Sustainable Development Goals (UNSDGs). The feedback also highlighted BU's commitment to receiving student feedback and its placement provision.
More information about the TEF can be found on the Office for Students website.